[Good place on weekends] Parent-child camp
Camp Promotion|New Territories
XNUMX. Various themed rooms|Yuen Long Nongle Camp
Yuen Long Nongle Camp completed its new renovation in October this year, and launched more than a dozen themed rooms, most of which have stargazing camping tents on the rooftop! In addition, each room has a "back garden" and a private BBQ area! The Nongle Camp also has free indoor and outdoor amusement facilities. There is an indoor children's playroom of over 10 feet, a bobo pool area, a baby crawling area, etc., and there is a kart racing field outdoors, which can be enjoyed by children!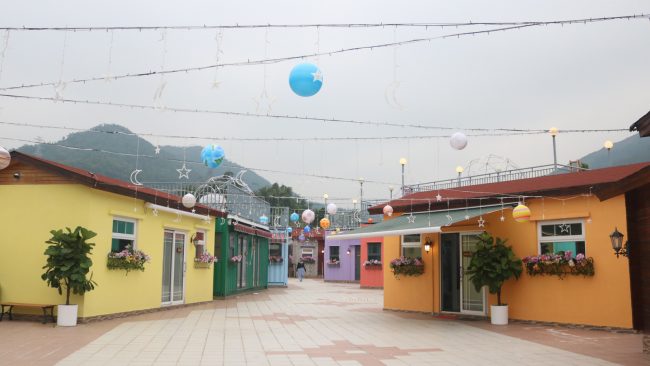 Yuen Long Nongle Camp
Address: Yau Tam Mei Village, Ngau Tam Mei Road, Yuen Long, New Territories (near Yau Tam Mei Village Office)
URL:Click here
Enquiry Tel: 6606 1660
XNUMX. Kiss nature and small animals|Little White Rabbit Music Farm
If you want to be close to nature and contact with small animals, Little White Rabbit Music Farm is a good choice.The farm has an outdoor camping experience plan, with professional instructors going through field survival training camps, camps, and campfires.In addition, there is a bamboo barbecue, which brings an unforgettable experience to campers.Note that the outdoor camping experience plan requires a minimum of 12 participants to form a group, and reservations must be made 3 days before the event.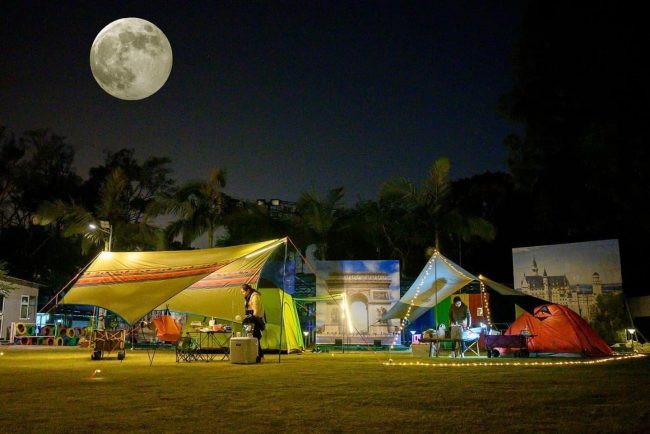 Little White Rabbit Music Farm
Address: No. 1 Zhima Ling, Wang Tai Shan, Pat Heung, Yuen Long
URL:Click here
Enquiries: 2488 2978 / WhatsApp: 5546 1226
XNUMX. Holiday Resort|The Jockey Club Saigon Outdoor Training Camp
Sai Kung enjoys the reputation of "Hong Kong Back Garden" and beautiful scenery, making it an ideal holiday destination.The Hong Kong Youth Association Jockey Club Sai Kung Outdoor Training Camp is built on the mountain and along the coastline. It is self-contained and surrounded by greenery. The scenery is beautiful and peaceful. The coast breeds a variety of marine life and has dense mangrove wetlands.Adjacent to unique villages and cultural relics, it is an ideal location for outdoor training and educational activities.Even VIU TV's "Make Beauty" was filmed here!In addition, the Facebook page announces four-person limited-time offers or promotions from time to time. For the latest information, please refer to the top post on the page.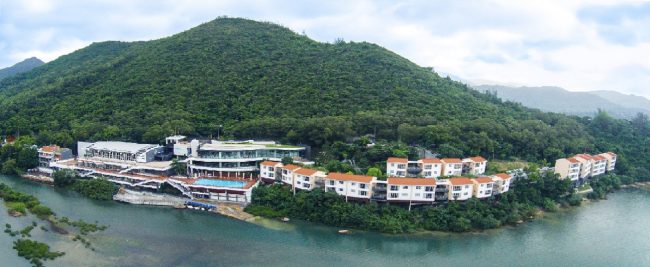 Jockey Club Sai Kung Outdoor Training Camp
Address: Lot DD256, Tai Mong Tsai Road, Sai Kung
URL:Click here
Enquiry Tel: 2792 2727
XNUMX. Lots of fun facilities | Bei Tan Chung Holiday Camp
Pak Tam Chung Holiday Camp has different types of play facilities, such as golf courses, pot billiards, swing scooters, electronic game machines, etc. For those who want to play more excitingly, the camp also has archery, bicycles, and children's rope nets.In terms of accommodation, there are family camps, which can accommodate 4, 6 and 8 people respectively. The unit is well-equipped and equipped with high-definition TV, sofa, independent bathroom, refrigerator and hair dryer, etc., in addition to the halls. The internet.
Pak Tam Chung Holiday Camp
Address: 530 Tai Mong Tsai Road, Sai Kung
URL:Click here
Enquiry Tel: 2792 4302
XNUMX. Experience Bell Tent|YHA Baishaao Youth Hostel
If you always feel that the camps located in the urban area lack the feeling of being away from the hustle and bustle, it is better to go to YHA Pak Sha O Youth Hostel in Sai Kung.The hostel has Bell Tent, which is rare in Hong Kong.The round tent camp with a bohemian appearance and resembling a mini circus tent is 4 to 5 times larger than the general tent camp and can accommodate up to 10 people!In addition to enjoying the fun of camping, parents can also take their children to visit the nearby mountains and water for two days and one night.The characteristic feature of Baishaao Campsite seems to be surrounded by dense forests. It takes about 20 minutes to walk along the road from the hostel to Haixiawan Marine Park, which is famous for its mangrove forests and high marine ecological value.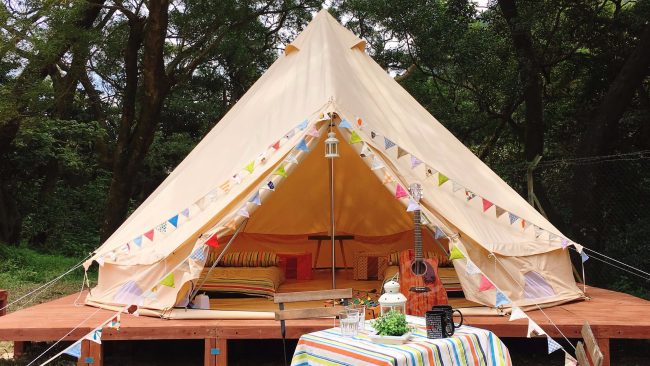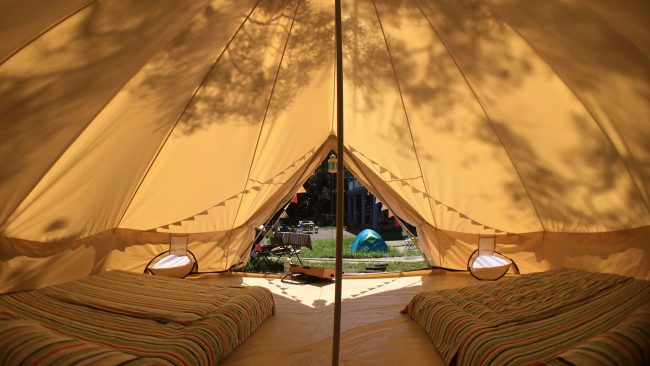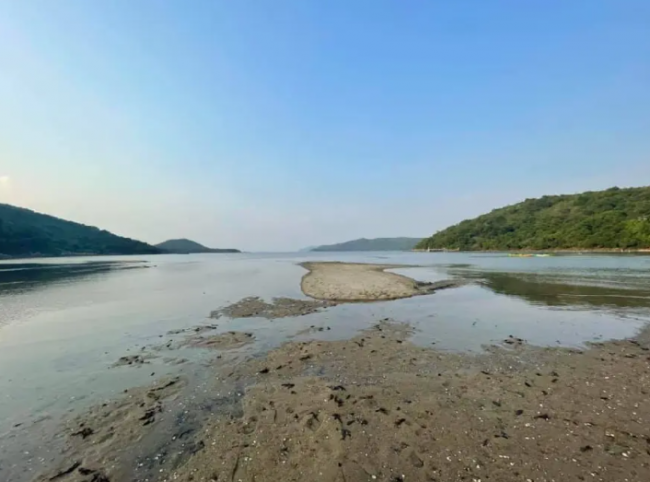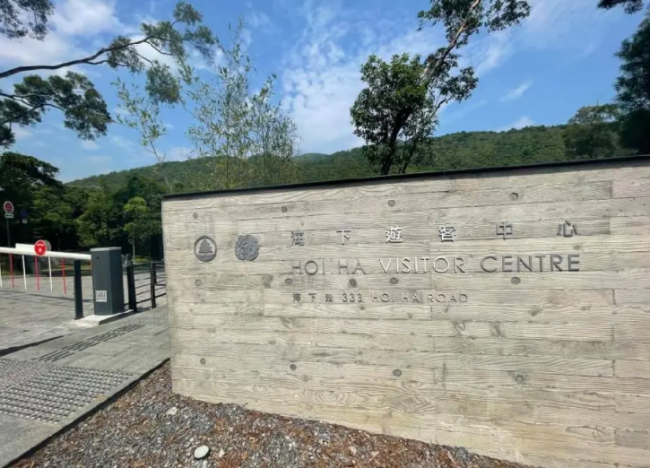 YHA Baishaao Youth Hostel
Address: Hai Ha Road, Pak Sha O, Sai Kung
URL:Click here
Enquiry Tel: 2788 1638
Related travel notes: Good place for camping|Good place for camping in Saigon to kiss nature + visit mangrove forest + play on the beach
XNUMX. Feel the Countryside Style | Tree House Country Estate
This two-story secret tree house is hidden in Tai Po Lam Village. Although it has a history of 22 years, after a major renovation in 2015, the appearance is not dilapidated, and it is safer than before and more suitable for children to play. .The main recreational tree-climbing activity of the farm welcomes young children as young as three or four years old. After the children wear the children's safety rope, they need to climb the tree house alone according to the instructions of the instructor; there is little experience in climbing trees and outdoor adventures. For Hong Kong children, it is a very good training for large and small muscles and hand-eye coordination.There are other activities suitable for young and old in the farmland, such as water crossing, zip line crossing, rowing and Indian safari, which can train children's courage and patience while having fun.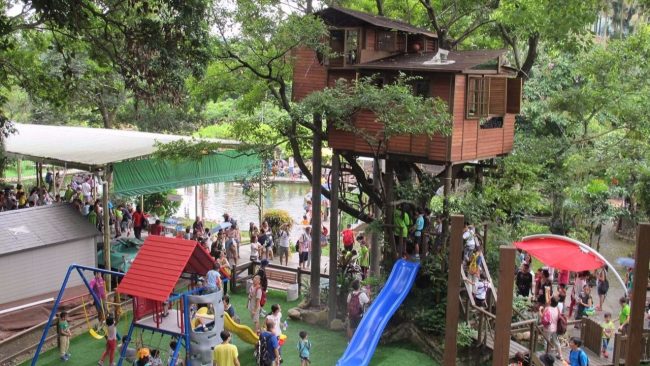 Tree house farm
Address: 26A2, Xintangxia Village, Lincun, Dapu
URL:Click here
Enquiry Tel: 2658 2618
XNUMX. Lightweight car camping|Tung Wah Group of Hospitals Ma Tso Lung Camp
Car Camping is very popular in Japan, South Korea, Taiwan and European and American countries. You can experience it in Hong Kong!After driving to the camping site, stop the car and camp directly beside the car.You don't need to wear your back to sweat profusely, and you don't have to worry about finding a parking space. You can get close to nature easily.
The Ma Tso Lung Camp of the Tung Wah Group of Hospitals is the first car camp in Hong Kong. There is a large meadow of more than 20 square meters. It is the best place for parents with dogs to bring their pets to play here.There are also amusement facilities such as a mountain bike field, adventure facilities, and a high-structure rope net. The discharge is first-class.Due to the limited space in the camp, the number of vehicles for each entry must not exceed XNUMX, so parents are recommended to book two weeks in advance.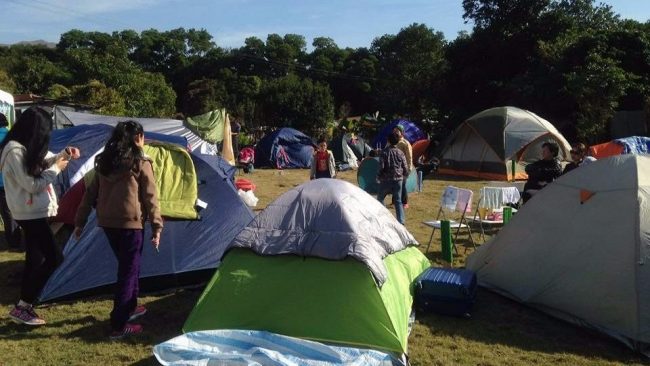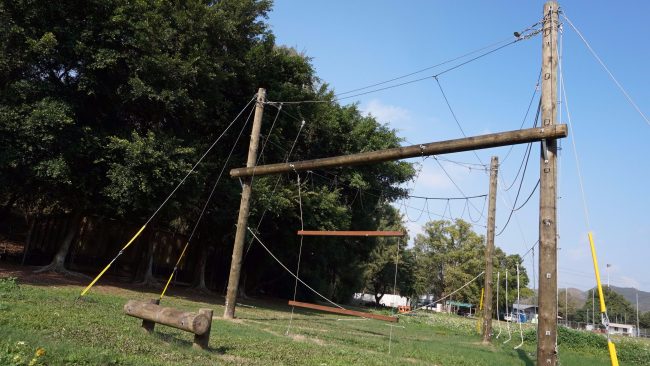 Tung Wah Group of Hospitals Ma Tso Lung Camp
Address: 33 Ma Tso Lung Road, Sheung Shui
URL:Click here
Enquiry Tel: 3996 1115
Related travel notes: Car [email protected] Shui Ma Tso Lung Motor Camp
Camp Promotion|Hong Kong Island
XNUMX. Enjoy the stunning sea view|The Jockey Club Felixingling Youth Hostel
The Jockey Club Mount Davis Youth Hostel located on Mount Davis Trail is not only convenient for transportation, but also has free shuttle buses to and from the Kennedy Town MTR Station. The environment is also very beautiful. The hostel's special 270-degree viewing platform allows visitors to enjoy Pleasant sea views of Victoria Harbour, Tsing Ma Bridge and outlying islands.There is also the historical building "Moxingling Fort Military Relics Group" from World War II nearby. Parents can take their children to watch and give them a lesson on the Hong Kong History Hall.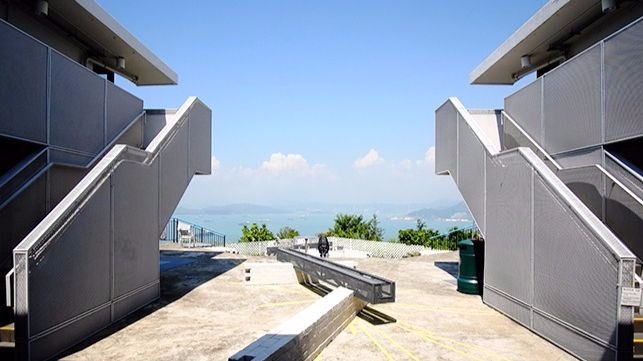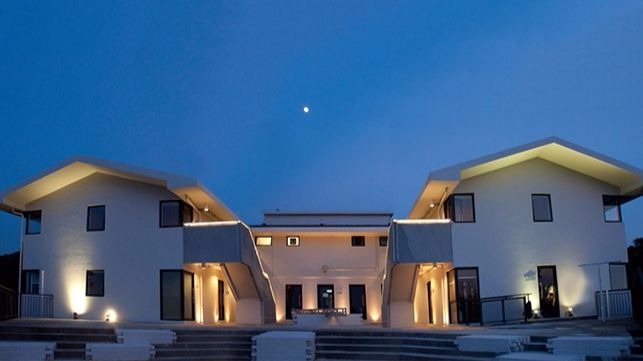 Jockey Club Felixing Ridge Youth Hostel
Address: No. 123 Mounting Path, Pokfulam, Hong Kong Island
URL:Click here
Enquiry Tel: 2817 5715
Camp Promotion|Outlying Islands
XNUMX. There are many children's amusement facilities|Langgao Changan
Close to the long shore of Changsha Beach, there is a South African camping house that can accommodate four to ten people.The package for renting a camping house includes breakfast and water activities at the same time. Parents and children can play canoes, body surfboards and shallow water surfboards for free under the guidance of a dedicated person; even if you don't play in the water, some camps have more fun The children's amusement facilities are provided, such as children's slides, outdoor trampolines and wooden swings, to ensure that children have fun!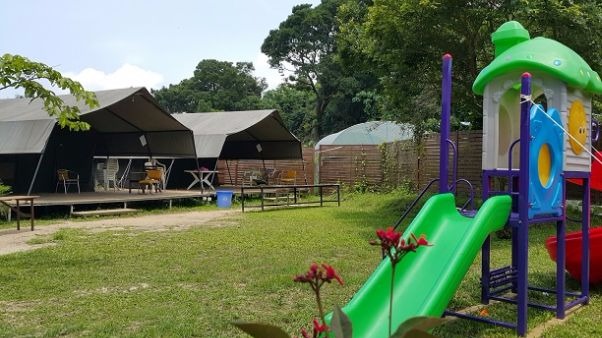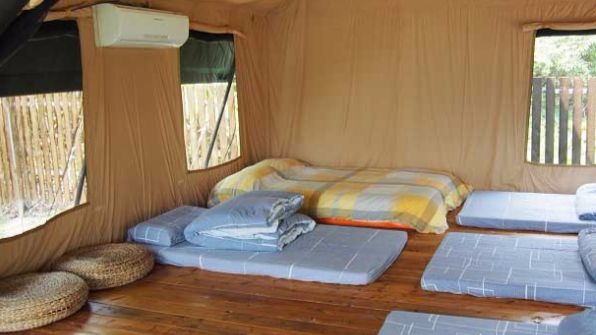 In April 18, Langgao Changan introduced 4 fully-equipped limited mini luxury camping vans for the first time, suitable for a family of four. Since there are only 4, they are very popular.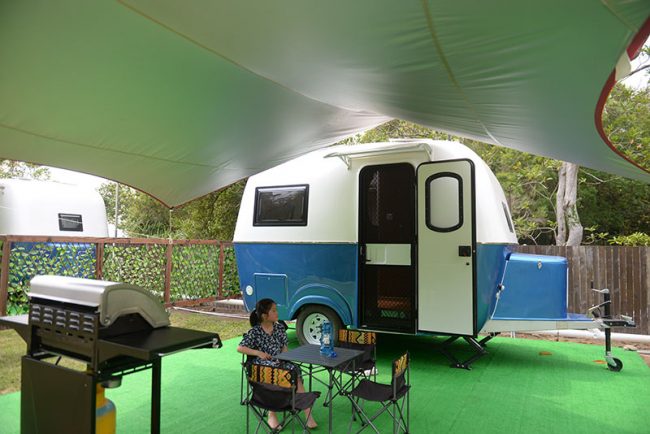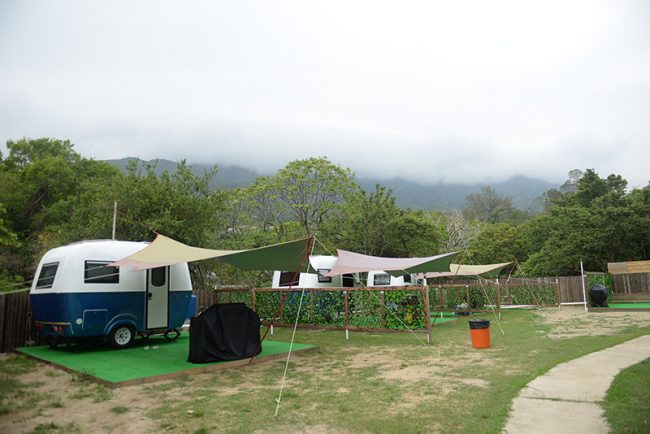 Long Coat Seasports
Address: No. 29, Lower Village, Changsha, Lantau Island, Hong Kong
URL:Click here
Enquiry Tel: 5545 5625
X. Fairy tale style tents | Cheung Chau West Garden Farm
If a family enters Cheung Chau, in addition to renting a holiday house, they can actually choose to live in a special camp.There are four themed camps in the park, including the Indian camp with a strong fairy tale color, the romantic and novel star-gazing arch house, the exotic yurt and the South African camp; you can let the children play the role of a little explorer!In addition, the West Garden provides many activities for adults and children to participate. When children feed lambs in the sheep pen, learn handicrafts in workshops, play African drums and make egg waffles; adults can play bows in the "Devil's Forest" Anti-arrow and off-road balance vehicle.There are many gongs and gongs, and it may not be finished in one day!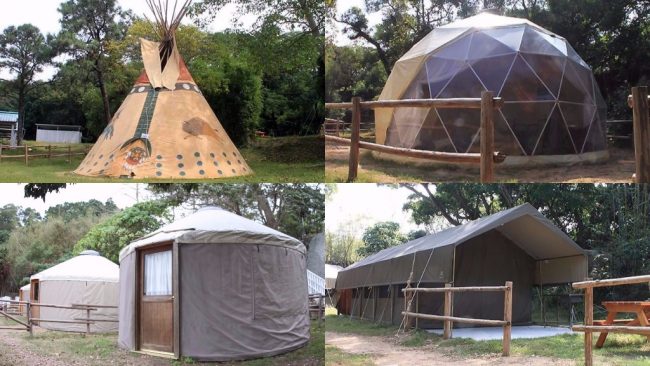 Indian Camp (top left), Star Gazing Arch (top right), Yurt (bottom left), South African Camp (bottom right)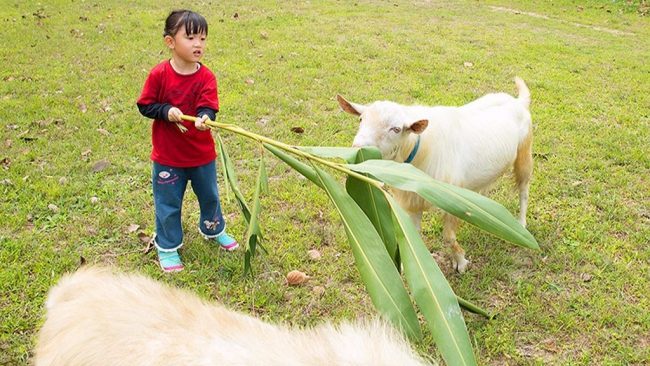 Sheep pen feeding experience (suitable for adults and children over 3 years old)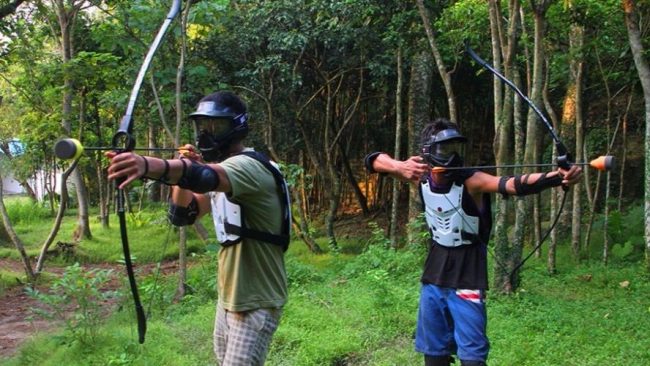 Forest Archery (Participants must be adults or children over 10 years old)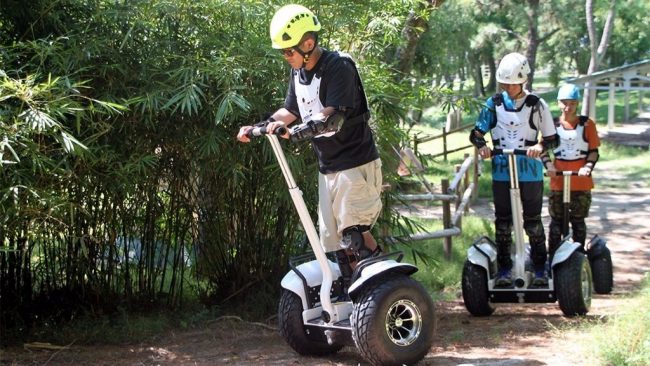 Off-road balance bike (participants must be adults or children over 13 years old)
Sai Yuen Farm
Address: DD CC Lot 12, West Garden, West Bay, Cheung Chau
URL:Click here
Enquiry Tel: 2981 1010
XNUMX. Trendy Camping Car|Welcome Beach
Camp
Although the sparrows are small and well-equipped campers, they are fully equipped with free Wi-Fi, TV, refrigerator, open kitchen and air-conditioning. The environment is also cleaner and sanitary than traditional camps, which is especially suitable for novice campers.Even if it's raining heavily, you can cook or play games in the car; you don't have to worry about not being able to cook on the fire and becoming a "chicken in soup."On the other side of the camp is the exotic sea beach with more than XNUMX square feet. Campers can play water sports or barbecue. There is also Changsha beach nearby, which has long been rated as first-class water quality by the Environmental Protection Agency. You can play in the water, and parents can rest assured to let their children play.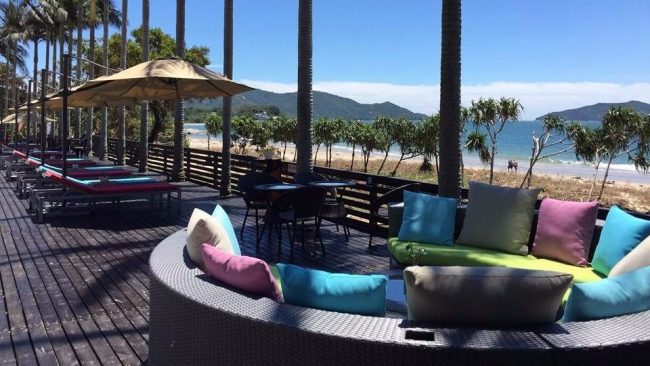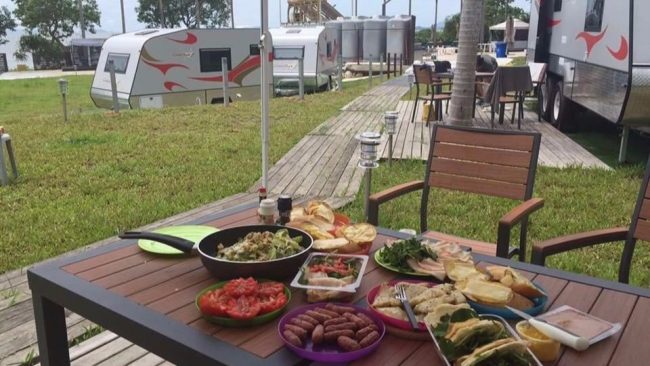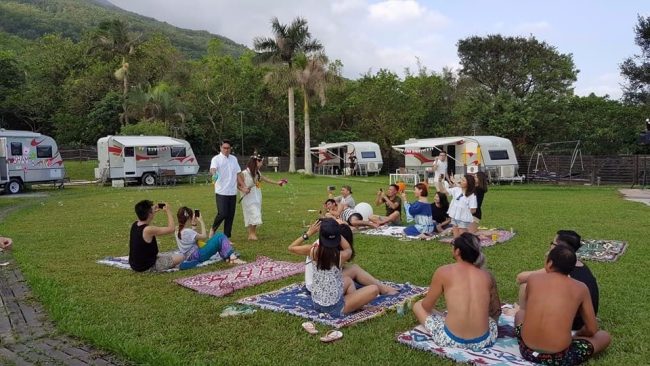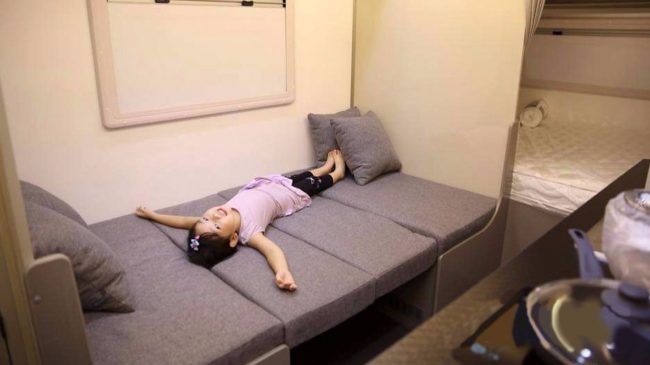 Welcome Beach
Address: 57 South Lantau Road, Changsha, Lantau Island
URL:Click here
Enquiry Tel: 2890 9980/Whatsapp: 90606220
XNUMX. "Semi-agricultural and half-travel" yurt camping|Clean Land
The Freshland Organic Leisure Manor in Saigon is recognized as a paradise, and it has the metaphor of "little Qingjing"!Freshly, there is no direct road, isolated from the world. Taking a boat is the most direct method, or taking a car to the University of Science and Technology and then walking up the mountain stairs for 15 minutes.The camping area is very beautiful, and there are currently 6 Nordic luxury yurts for accommodation.In addition to living in a luxury yurt, children can also taste the taste of being a little farmer, harvesting organic vegetables in the vegetable field for dinner, lighting a fire in the camping area at night to cook, and making bread for breakfast. Of course, many You have to feed the goats and discharge in the beautiful farmhouse, the itinerary is rich and unforgettable!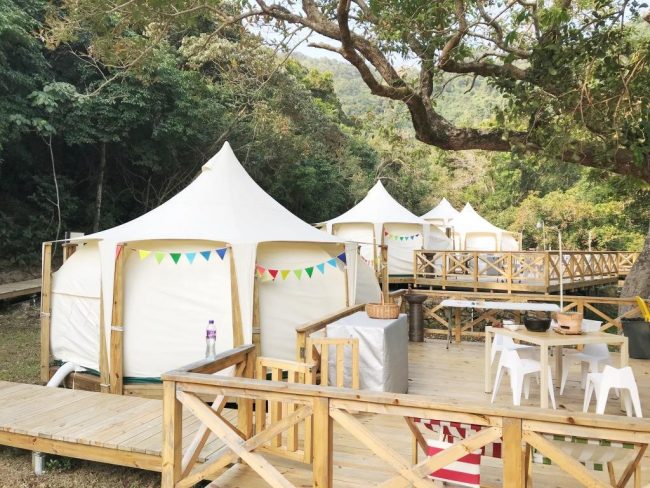 Fresh and organic leisure manor
Address: DD 227, Baishuiwan, Sai Kung
URL:Click here
Phone: 2723 3126/5112 9195
XNUMX. Kiss Nature|Langren House
If you want to chill and stay close to nature, you can consider the Langren House. The camp is located on Lantau Island, with mountains and water nearby. It is a 5-minute walk to the secret beach "Tongfu Beach", and the environment is beautiful.The colorful tents are fully equipped, with floor-mounted air conditioners, refrigerators, independent toilets, etc., as well as showers, which can be washed with warm water.There are also hammocks, sofas, and rocking chairs in the camp.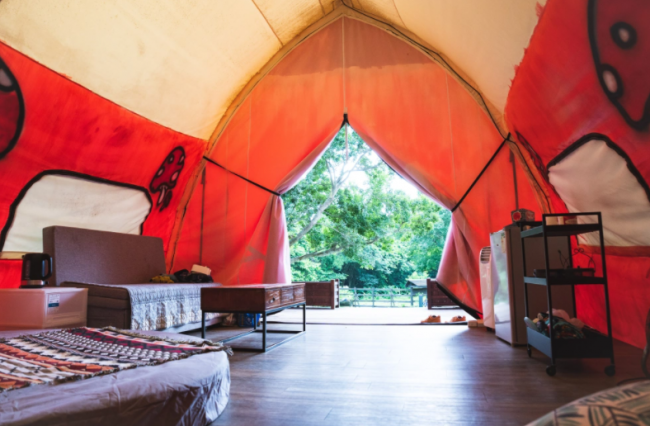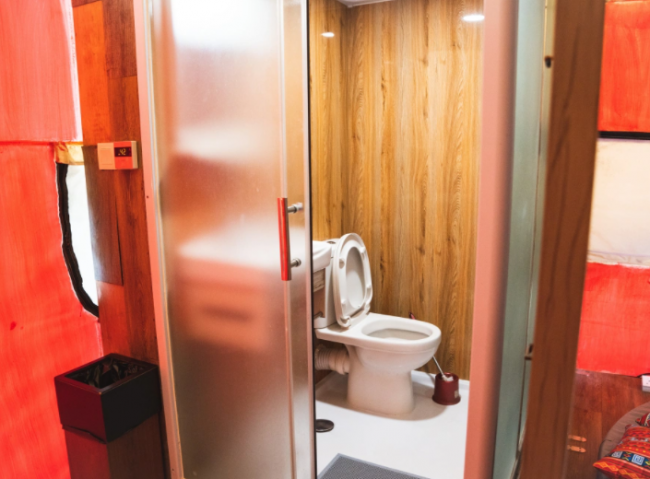 Ronin House
Address: Next to Tong Fuk Beach, Lantau Island (between Mui Wo and Tai O)
URL:Click here
Enquiry Tel: 5481 4374
Related travel notes: Kiss nature|Day camp, BBQ, beach splashing Camping first experience@浪人舍
Sources of information and pictures: major websites, Sing Tao photo library, Leisure and Cultural Services Department Holiday Camp
Credit: Oh! Mom and Dad (https://events.ohpama.com/32489)
The content of this article is provided by the GASCA team and is for reference only. It does not represent the position of GASCA. GASCA shall not be liable for any loss or damage caused by any person's use or misuse of any information or content, or reliance on it.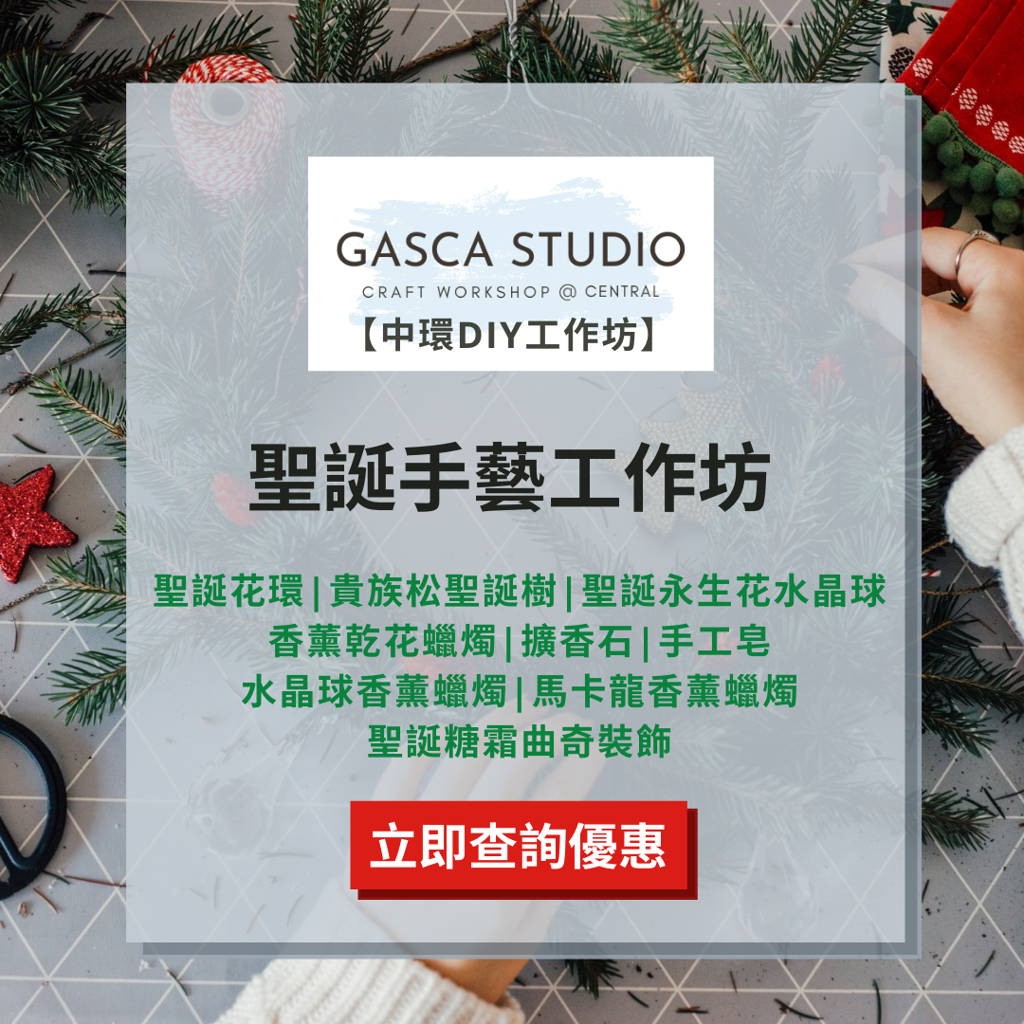 Winners of the GASCA contest: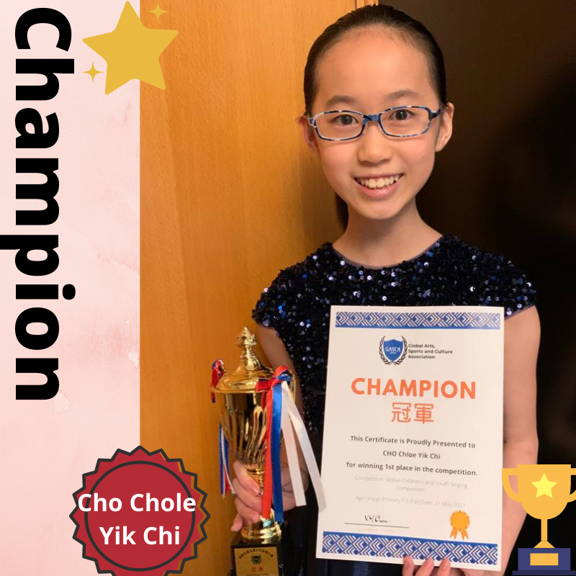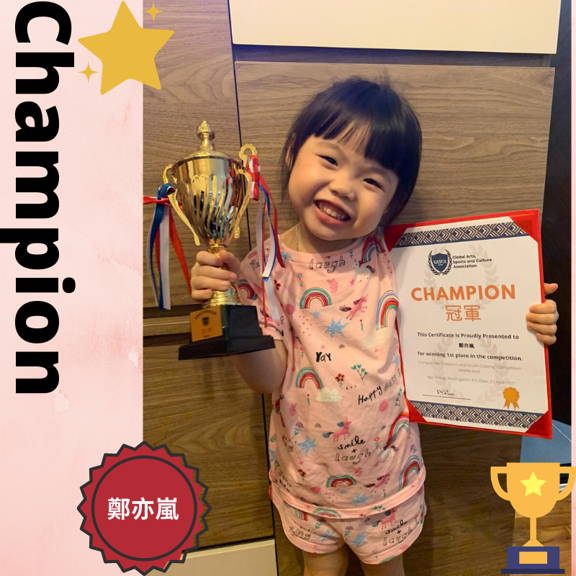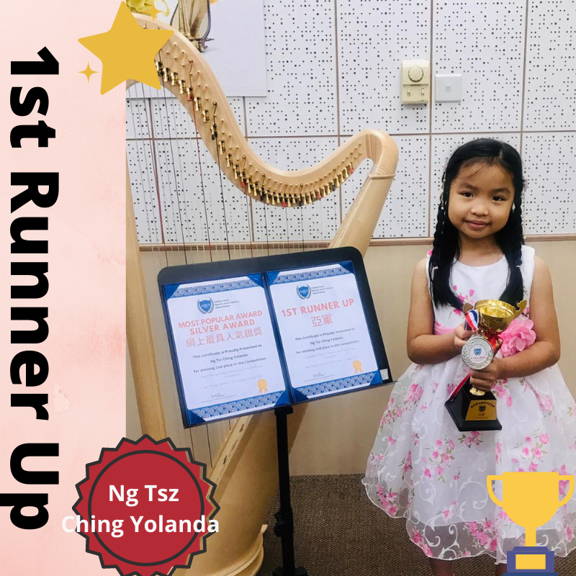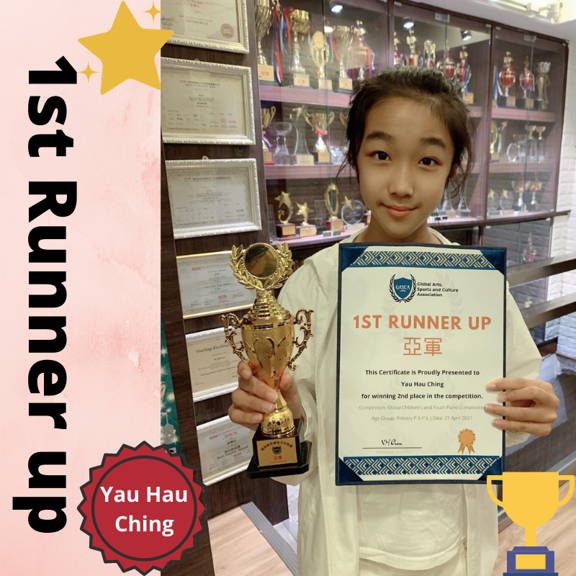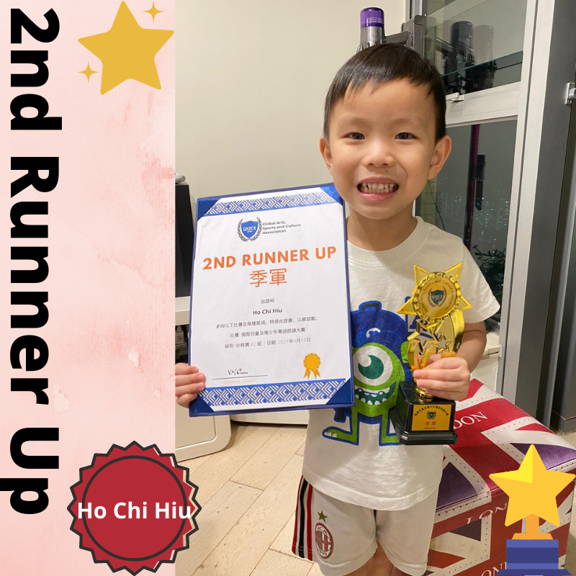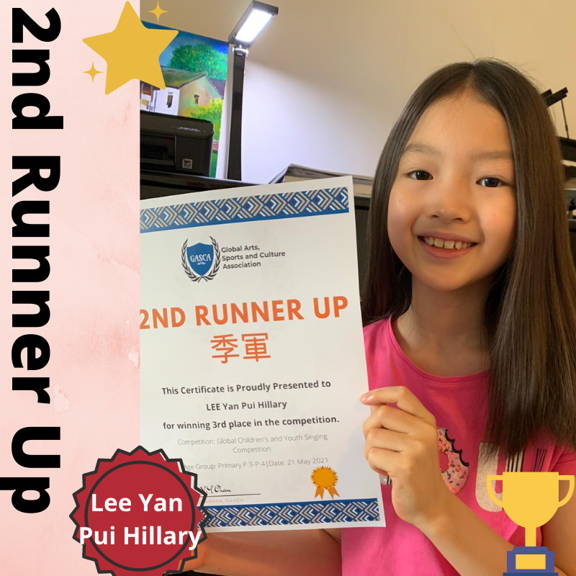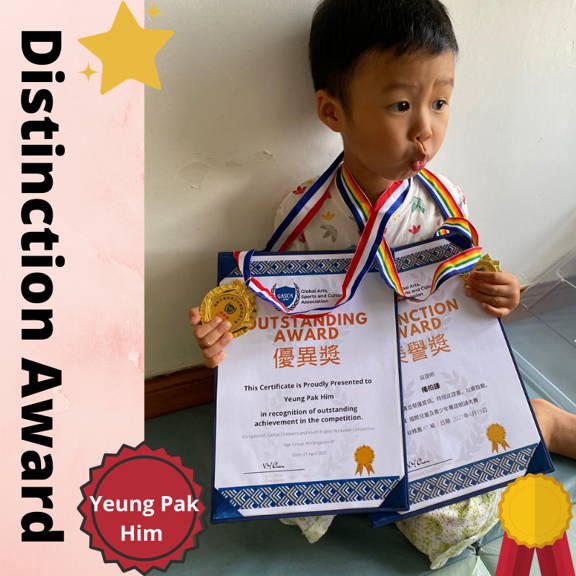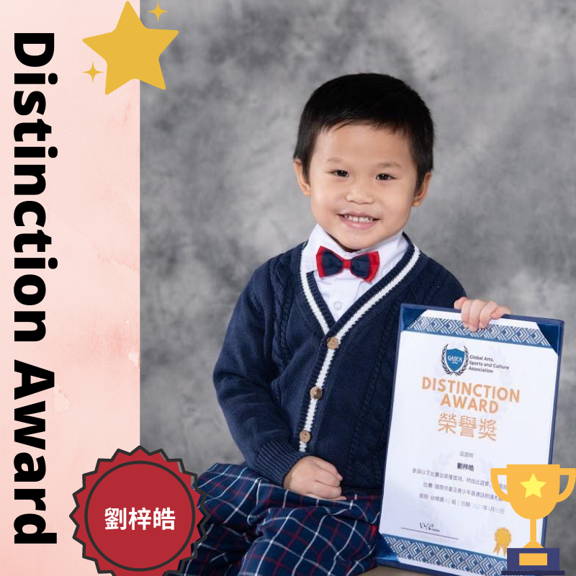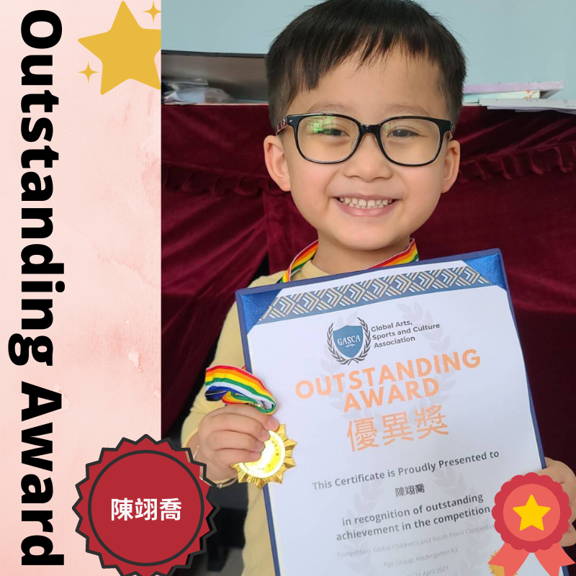 The latest GASCA activities: