[Good Places for Parents and Children on Halloween]
1. Hong Kong Disneyland "Halloween is back, reverse Disney"
When it comes to Disneyland Hong Kong Disneyland's Halloween event, it has always been the first choice for all companies.Disneyland has reorganized the Halloween party again after two years, except for a group of Disney villains, the character "Reverse Disney" with a new look; from now to October 10st, in the noon "cute and funny" party, kids You can also take photos with Mickey Mouse and a group of friends wearing new Halloween costumes!
If you enter the venue during the day, parents can also bring their children to participate in the crafting booths, including making candy boxes and hats. At night, they can also check in and take pictures with classic villains such as the Dark Queen, Jia Fang and Captain Hook.
details of the event
日期:即日起至2021年10月31日(逢星期二及四關閉);特別開放日子:2021年9月30日及10月14日;延長開放日子(至晚上十時):2021年10月22日至24日、10月29日至31日
Location: Hong Kong Disneyland Resort, Lantau Island, Hong Kong
website:https://www.hongkongdisneyland.com/zh-hk/
2. Ocean Park Hello Hey Whole Garden Festival
This year, there are four major themes in Ocean Park Hello, including "Blue Girl Beer Presents Nanshen Manor", "20th Anniversary Soul Chasing Hall", "Old Street Murder Hunting" and "Interactive and Exciting Experience".
Among them, "Interactive and Stimulating Experience" is the key activity of this year's Ocean Park Hello. In response to the epidemic, there will be no haunted houses in Ocean Park this year, but it will be changed to an open fright interactive activity, that is, at any time during the play of the facility. There are scary actors!
Ocean Park Hello, the night scare experience starts after 5 pm, and includes night activities such as "Dancing Souls", "Marriage of the Dead" and "Dark Phantom", which can be played everywhere in the Ocean Park.As for the three open-ended scare interactive activities, "Escape from Corpse", "Dampness Treasure", and "Ghost Upper Body Event Book", you can enter these attractions as long as you buy additional tickets, allowing the whole family to play in the haunted house as much as you want!
details of the event
Date: Day experience: from now until October 2021, 10 (except Tuesdays); day and evening experience: October 30-2021, 10-14, 17-22, 24
Location: 180 Wong Chuk Hang Road, Aberdeen, Hong Kong Ocean Park
website:https://www.oceanpark.com.hk/tc/park-experience/halloween-fest-2021
3. Nan Fung Spinner's Halloween Parent-Child Workshop
I believe that parents will prepare exquisite ghost costumes for children, but if you don't want to buy shop clothes, it is better to try DIY costumes with children.Techstyle X, located in Nan Fung Spinning Factory in Tsuen Wan, will hold a number of hello "top dressing" workshops.In the one-hour course, children can use their creativity to piece together different fabrics into Halloween costumes or candy bags. They can also learn dyeing methods and basic techniques such as silk-screen printing and sublimation.It is suitable for children aged 6 or above. The fee is $200 per person. Pre-registration is available online.
details of the event
日期:2021年10月23至24日;10月30至31日
Time: 1:30 pm – 2:30 pm; 3:00 pm – 4:00 pm; 4:30 pm – 5:30 pm (1 hour per session)
Location: Techstyle X, Shop 108, Nan Fung Yarn Factory, Tsuen Wan
Cost: HKD200/Participant (6 years old or above can participate; children under 12 years old must be accompanied by parents)
Number of participants: 6 participants per session (excluding parents)
website:https://www.eventbrite.hk/e/halloween-costumn-making-workshop-tickets/
4. PMQ Paper Sculpture Pumpkin Lantern Workshop in Central
PMQ has always held relevant and interesting activities in response to different festivals. How can there be no pumpkin lanterns to welcome Halloween!Manmi Chenpi at PMQ has always focused on the creation of paper carving crafts to welcome Halloween. From now until October 10, Manmi Chenpi will hold a light and shadow paper sculpture exhibition and a series of paper sculpture workshops at Yuanchuangfang.
There is a Halloween-limited paper carving pumpkin lantern workshop. Each is $300. The instructor will demonstrate and explain the production principle of paper carving lanterns. Children can choose different pumpkin faces and favorite Halloween character paper sculptures as decorations to make unique paper sculptures. Pumpkin lantern.
details of the event
Date: From now until January 2021, 10
Location: Room 35, 5th Floor, Block A, PMQ, 512 Aberdeen Street, Central
Cost: $300 per person, 2% off for 9 people
website:https://www.facebook.com/manmadechanpei/
5. Pumpkin painting parent-child workshop at Daguan Bakery
In the big hall adjacent to PMQ, there are shops that also hold Halloween-limited parent-child workshops.Bakery shop Phoenix Sweets and flower shop Hohohohana in Tai Kwun will jointly organize a Halloween pumpkin painting parent-child workshop, which will be held on October 10 and 30.
Draw your own pumpkin under the guidance of the instructor; the fee for one-year-old and one-shot participation is $400, a painted pumpkin and a $50 Phoenix Sweets cash coupon.
details of the event
Date: July 2021-10, 30
Time: 11am – 12:30pm; 2:30pm – 4pm
Location: $400 per group (a family)
website:https://www.facebook.com/PhoenixSweets/
6. Halloween cake + candle workshop
Make ghost glaze cake
In addition to the above paper-carved lanterns, painted pumpkins, ghost costumes, etc., there are now more unique HalloweenSpooky glaze cake!Cottonrain Candles Studio launched two Halloween limited series of workshops, including pumpkin double cream cake candles and ghost glaze cake candles.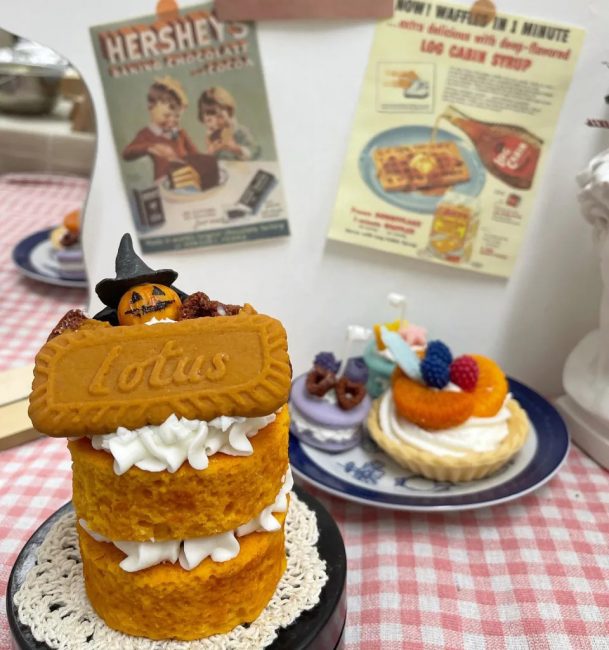 Both candles are made of natural soy wax and beeswax. The decoration part will be made with the technique of pinching the candles by hand. Children can make full use of their own small world and create their favorite cartoons or shapes.The workshop takes 2-2.5 hours, and the cost per person starts at $338.
details of the event
Date: customized
Time: 12nn – 2pm / 3:30pm – 5:30pm / 7:30pm – 9:30pm
Location: Room H, 11th Floor, Selwin Industrial Building, Kwun Tong
Cost: Pumpkin double cream cake candles $388 per person; ghost glaze cake candles $338 per person; 2% discount for group of 95 people
7.
Kwun Tong "Hublloween Market" Halloween Market + Workshop
If you want to take advantage of the excitement and enjoy the crowds of Halloween, you can also go to the Hub Market in Kwun Tong. Hub Market held the mysterious October event "Hublloween Market" for three consecutive days from October 10th to 29st, with Halloween-themed check-in slots and theme costumes to interact with visitors.In addition, there are markets and workshops.The market gathers Halloween-themed products, hand-made, luminous-themed small objects, body and soul items/services, ornaments, food, flower art, candles/aroma products, etc., and the atmosphere is lively.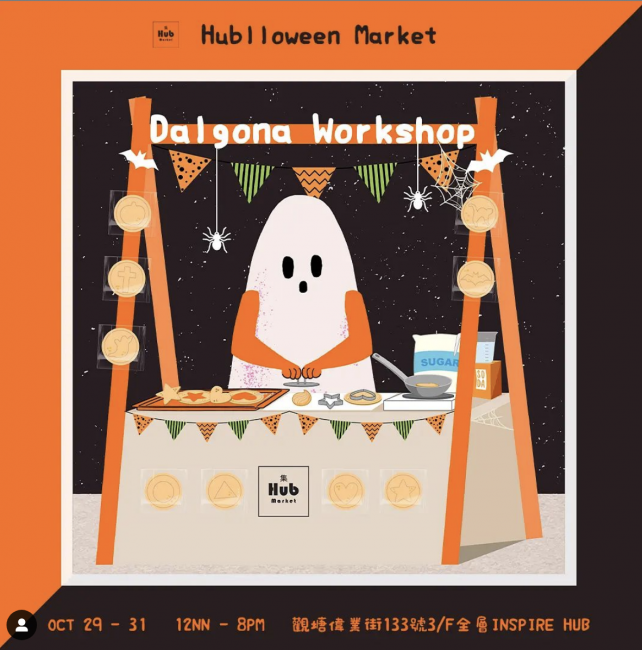 details of the event
日期:2021年10月29日至10月31日
Time: 2nn to 8pm
Location: The whole floor of Inspire Hub, 133rd Floor, 3 Wai Yip Street, Kwun Tong
website:https://www.facebook.com/hub.hubmarket
8.
Mong Kok TOP nowTaiwan illustrator "Ghost Graphic" Grandma
This Halloween, even Taiwan's popular illustrator "Ghost Graphic" has landed in Hong Kong. Among them, the popular grandmother will be transformed into a party mother, carrying out the black humor and ghost stories of "family-weary" in life, and having a passionate life with you HEAlloween.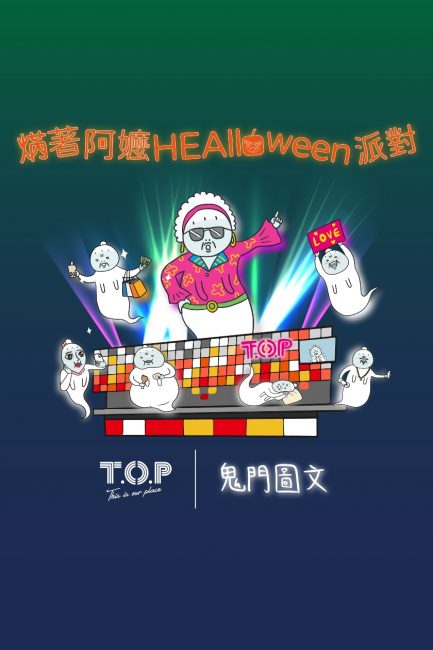 TOP There is a special colorful LED stage in the sky garden on the 5th floor. In addition to the grandma dressed up with the party, there are also two three-meter-high giant blowing grandma dolls shaking in the wind. It is very ghostly, children should not miss it!

details of the event
Date: From now until May 10
Time: 12 noon to 9 pm
Location: TOP This is Our Place, 700 Nathan Road, Mong Kok
website:https://www.linkhk.com/tc/shopCentre/mtxxa2
Credit: Oh!爸媽(https://events.ohpama.com/114744/%E8%A6%AA%E5%AD%90%E5%A5%BD%E5%8E%BB%E8%99%95/%E6%88%B6%E5%A4%96%E6%B4%BB%E5%8B%95/%e8%90%ac%e8%81%96%e7%af%802021-%e8%a6%aa%e5%ad%90%e5%a5%bd%e5%8e%bb%e8%99%95-%e9%a6%99%e6%b8%af%e5%a3%ab%e5%b0%bc%e6%a8%82%e5%9c%92/)
The content of this article is provided by the GASCA team and is for reference only. It does not represent the position of GASCA. GASCA shall not be liable for any loss or damage caused by any person's use or misuse of any information or content, or reliance on it.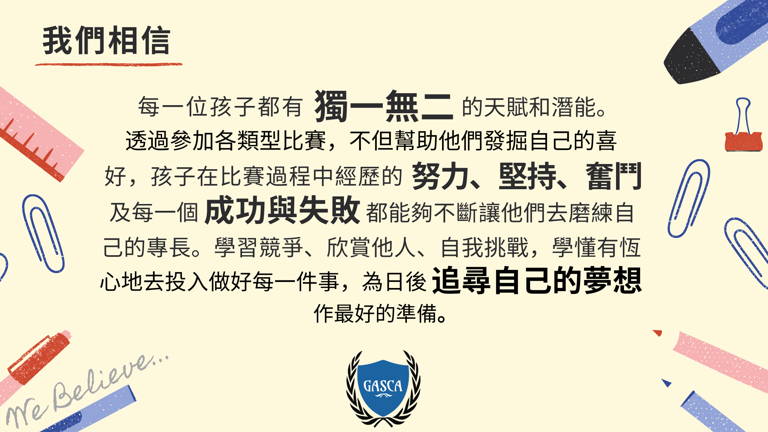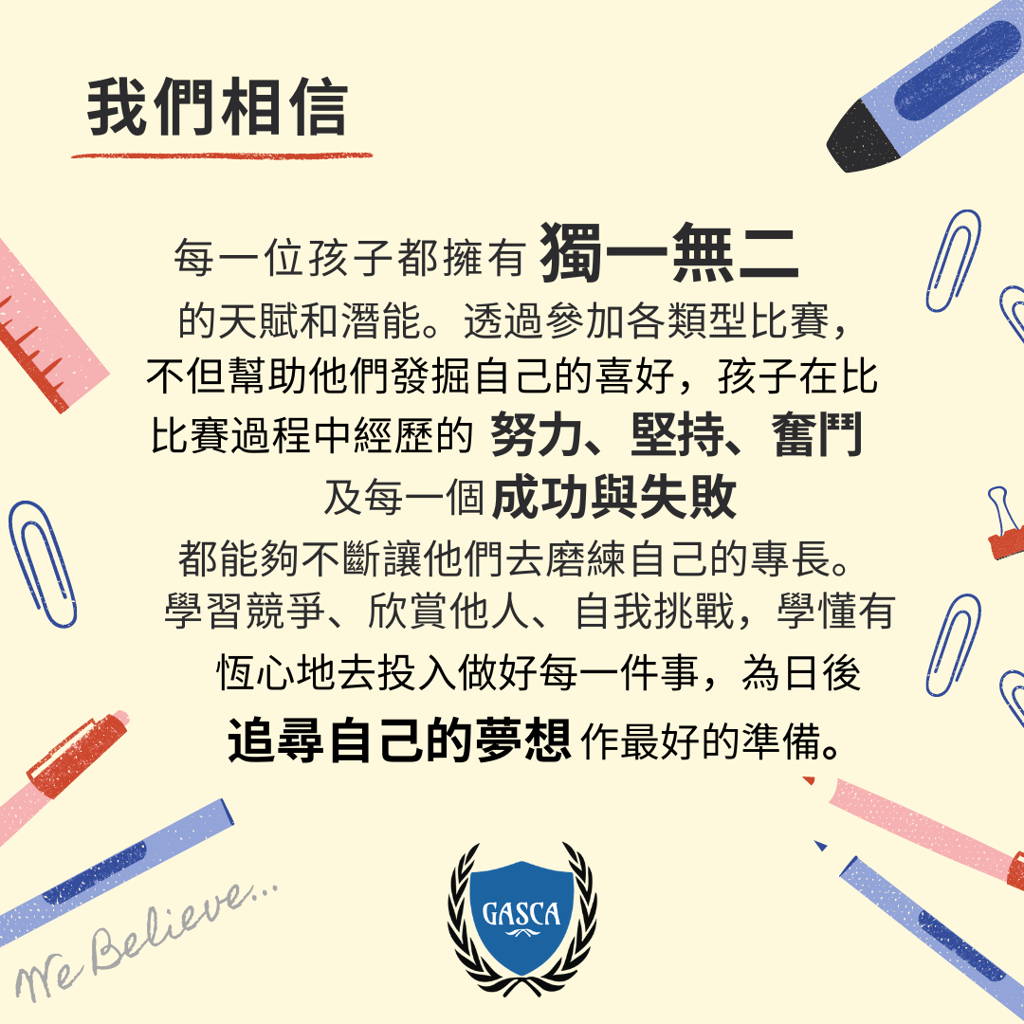 Winners of the GASCA contest: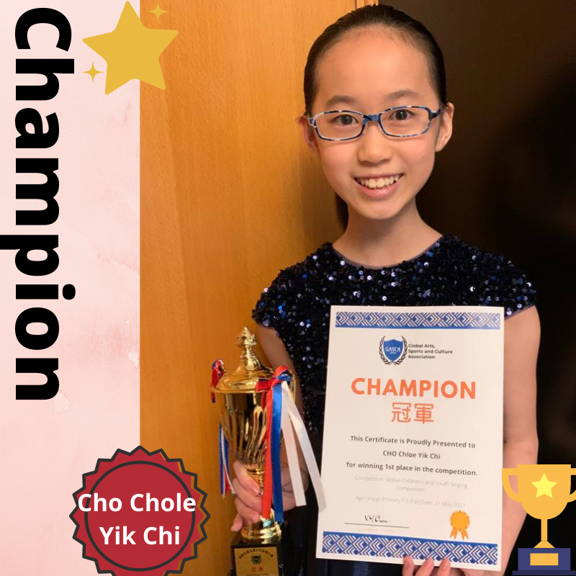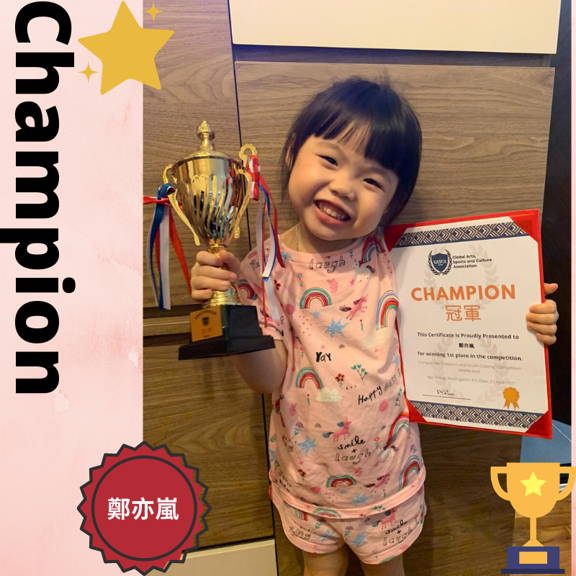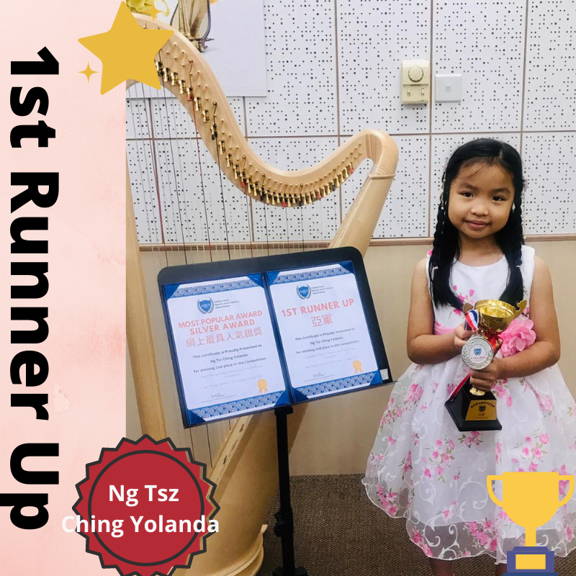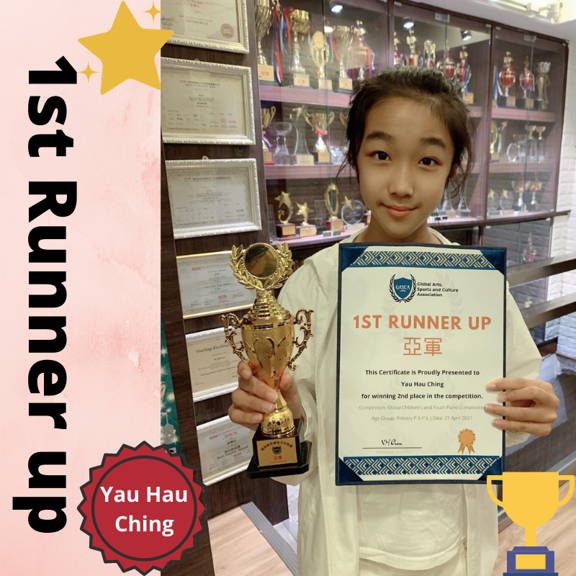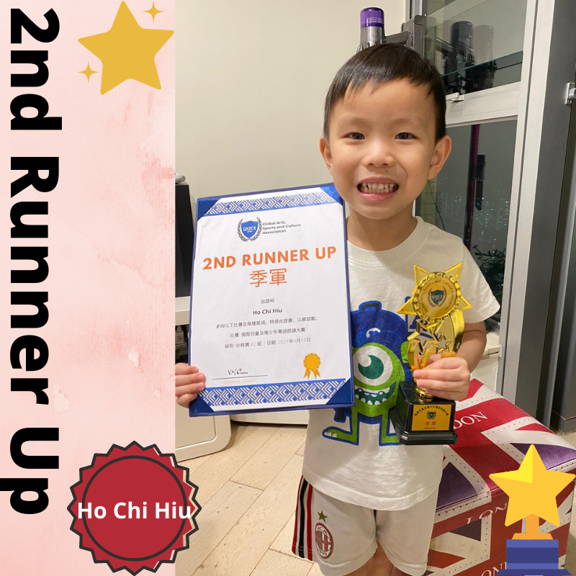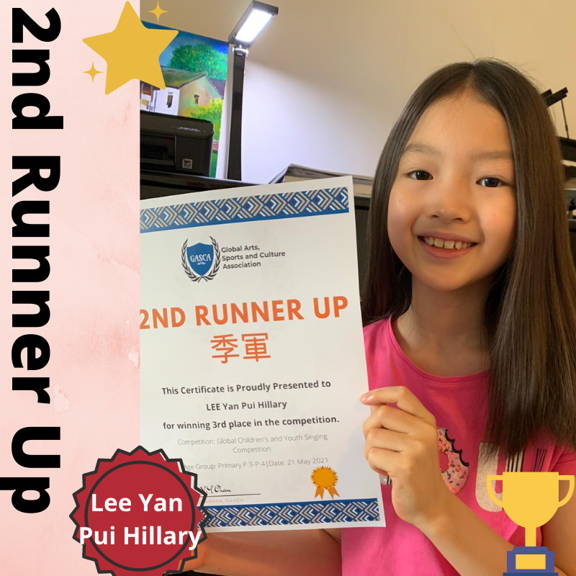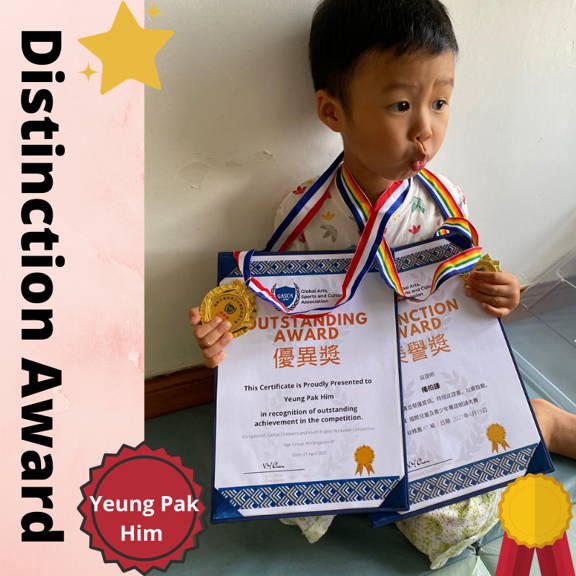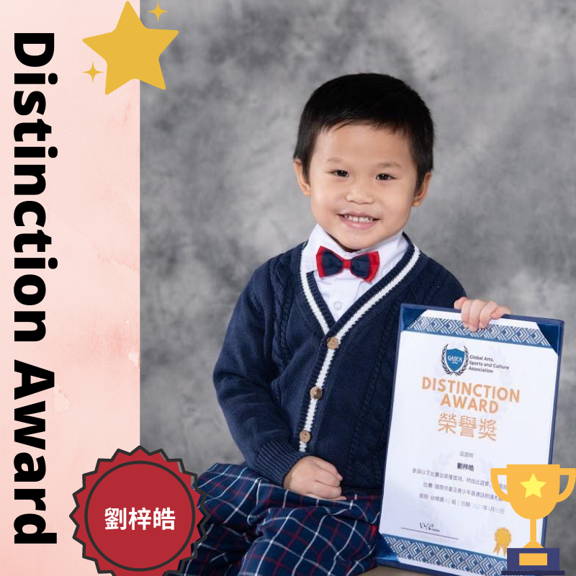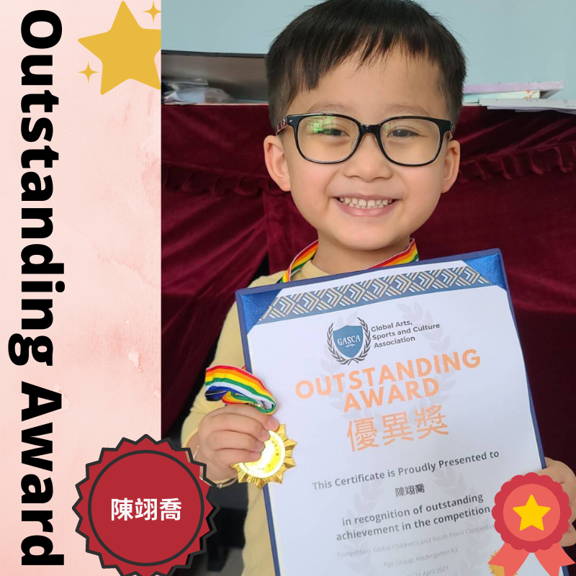 The latest GASCA activities: