Professional judges of music competitions
Film music producer
Billboard No.1 Music Composer, Movie Music Composer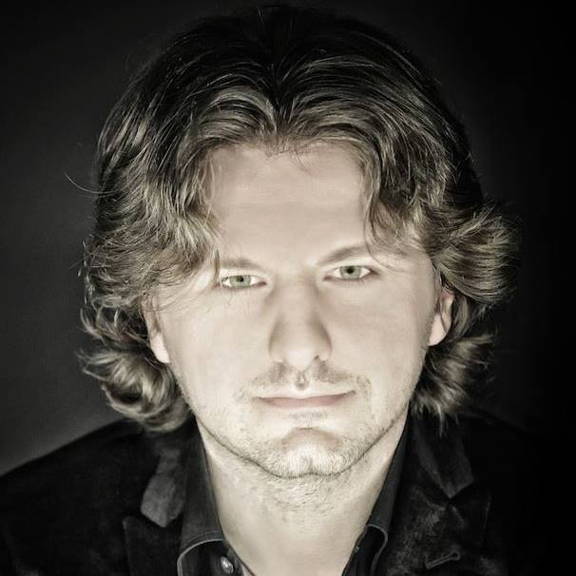 Tim Janssens is a number one Billboard composer and has produced songs for major artists like Ne-Yo, Flo Rida and Nelly Furtado. Many of his productions for artist Sophia May have entered the USA Billboard charts, with "I Can't Help Myself" staying in the charts for 29 weeks. He has also won several awards for his soundtracks for feature movies and documentaries.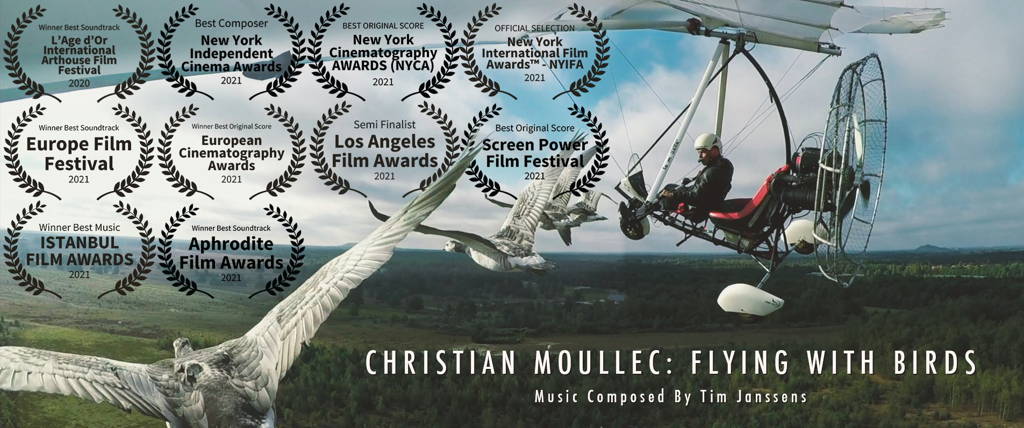 Professional judges of music competitions
Film, theatre, musical composer
Film, Theater, Musical Theater Composer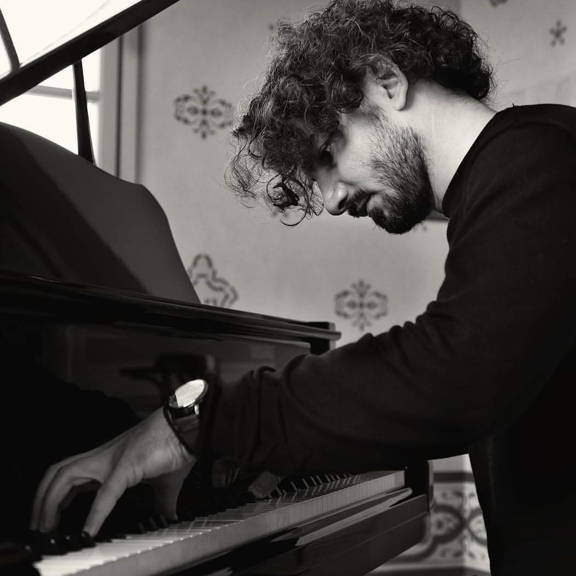 George Lazaridis is a
composer who specialises in film, theatre, musical theatre, television and video game compositions. Mr. Lazaridis has been involved in various famous musical projects as a lead composer, which included Composition, Orchestration and Music production for award winning movie "IDYLL", it was made in Los Angeles and released on Netflix and Cinema in United Stated. Other works included Orchestration and Music production for "Real Heroes Are Chosen" animated film, "Hal & Val" short film, etc. Additionally, he has a great number of self-composed songs under his name. Here's a few music pieces composed by George Lazaridis:
Professional judges of music competitions
Composer, singer, music editor and producer, orchestra musician
Composer, Singer, Music Editor, Producer, Orchestrator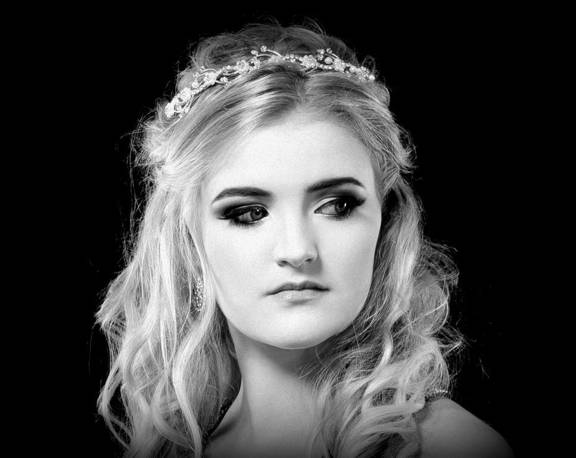 Kelsey Le Roux, a passionate musician-composer, singer, songwriter and saxophonist. With over 8 years of experience in writing, recording, producing, performing, composing and orchestrating music in Europe. She has a Bachelors Degree of Music from Stellenbosch University, specialize in Composition, as well a Masters Degree in Film Music.
Professional judges of music competitions
Orchestra professor, composer and music producer
Ensemble professor at Universidad de Los Andes | Composer | Musical Producer

Luca Vincenzetti, an Italian born Composer, Educator and Musical Producer from Mérida, Venezuela. Holding a position as Guitar, Jazz Improvisation and Modern Harmony Professor at Universidad de los Andes (University of the Andes) in Mérida. With Music Composition studies from Universidad Simon Bolivar (USB), Mr. Vincenzetti has been teaching music for the past 20 years. He as well active in the jazz scene and perform in the US, Europe, South America and Australia for decades. Here's a few songs composed by Mr. Vincenzetti :
Professional judges of music competitions
Jazz guitar, composer and planning musician
Jazz Guitarist, Composer and Curator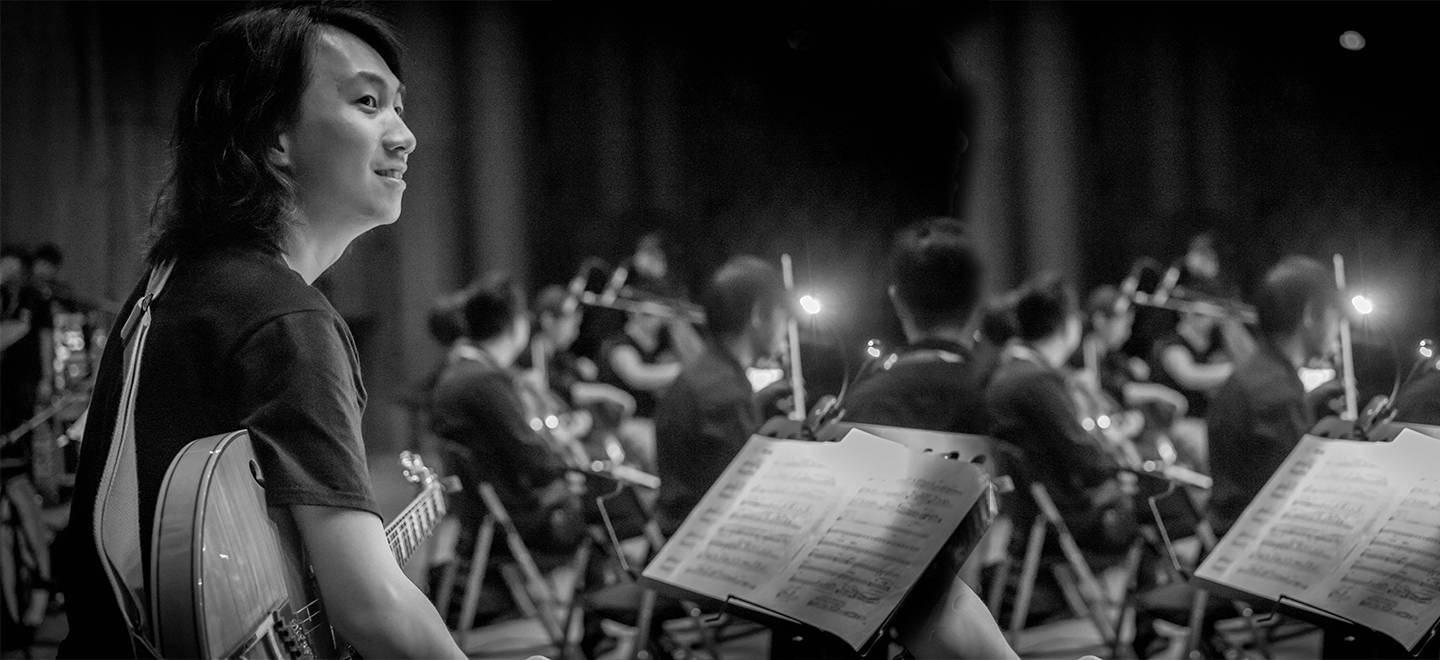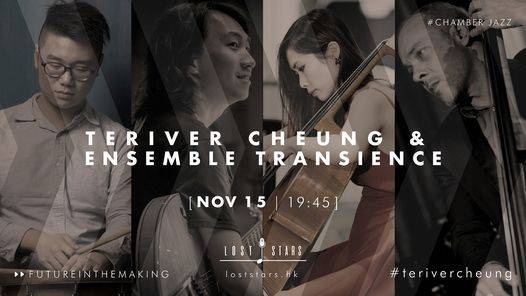 Zhang Junhao was described by the jazz magazine "JazzTimes" as "excellent control over instrument skills that left a deep impression, and he has a mature, author-like mind."He graduated from the Jazz Performance Department of North Texas University, and developed his music career in New York for many years. He is one of the few international jazz guitarists and composers in Hong Kong.
He has worked with countless legendary master musicians, including Grammy Award winners Eddie Gomez, Eric Mari-enthal, Keita Ogawa, etc., and also led the band to perform in major music festivals around the world, including Hong Kong Jazz Marathon, Polish Jazz W Ruinach Music Festival and Taichung Jazz Festival, etc.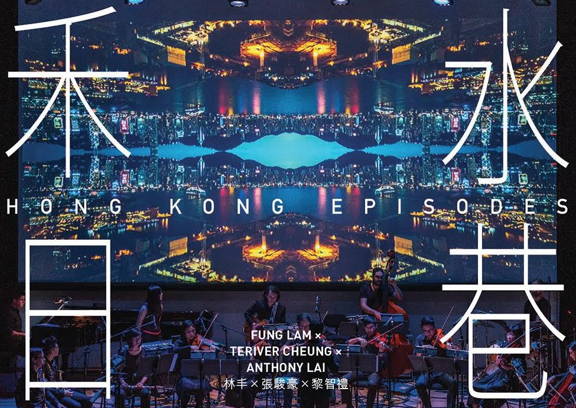 He returned to Hong Kong in 2015, curated multimedia concerts, and co-created with classical composer Lin Feng as a commissioned work for the World Culture and Arts Festival 2015-Ten Years of Art, and made a world tour in 2017, including London "Hong Kong Music Series", "Hong Kong Week 2017@ Taipei", and toured six major cities in the Mainland for cultural activities for the XNUMXth anniversary of the establishment of the Hong Kong Special Administrative Region: Shanghai, Nanjing, Xiamen, Shenzhen, Guangzhou and Nanning.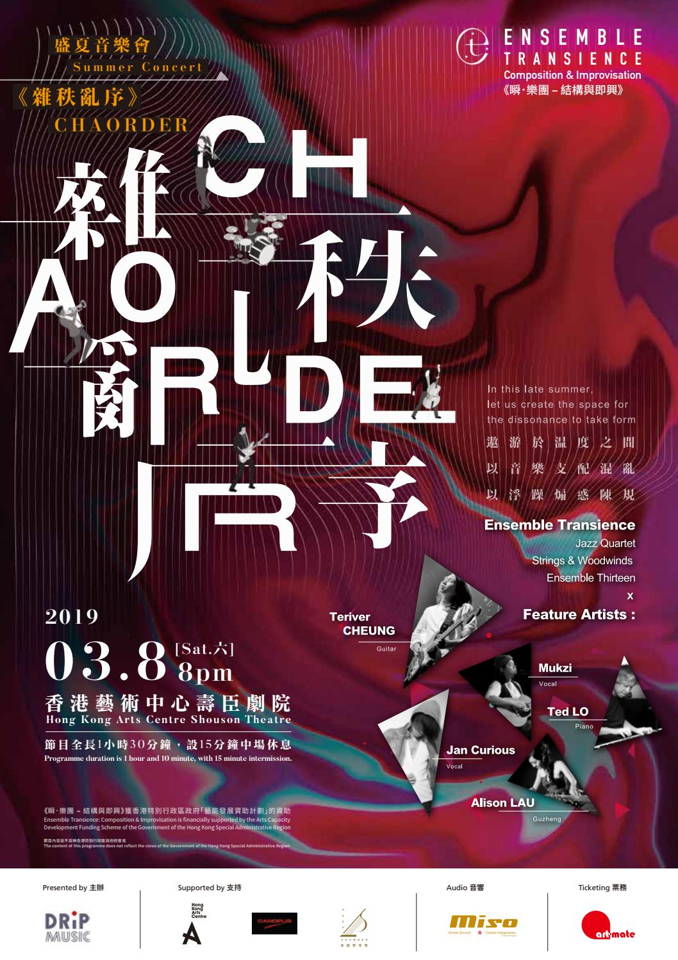 In 2017, Zhang and Singaporean electric organ player Zhuo Kerong jointly created the new jazz chamber music project "Carrying"."Shun."Orchestra", and was supported by the Arts Development Grant Program of the Home Affairs Bureau for "Structure and Improvisation", actively exploring the space for cooperation between jazz and classical musicians, and promoting the education of the younger generation.In 2019, to celebrate the 30th anniversary of the establishment of the Cultural Center, curated and performed "Jazz Festival-Legend and Continuation" in the concert hall.
The unique and rich musical background makes Zhang one of the most active composers, performers and curators in Hong Kong in recent years.He has played guest performances with the Hong Kong Chinese Orchestra, Hong Kong Sinfonietta and different music groups, and has even seen his footprints in mainstream music.Zhang is currently a guest professor at the Chinese University of Hong Kong and the University of Education. He has been promoting jazz education in various colleges and middle schools, and doing master classes and guided performances.
In 2020, the Zhang family was commended by the Secretary of Home Affairs for his long-term commitment to the promotion of arts and cultural activities.
"Zhang Junhao's excellent control of instrument skills is impressive, and he has a mature book with a composer-like idea."
-Bill Milkowski 2012
(Jazztimes Magazine)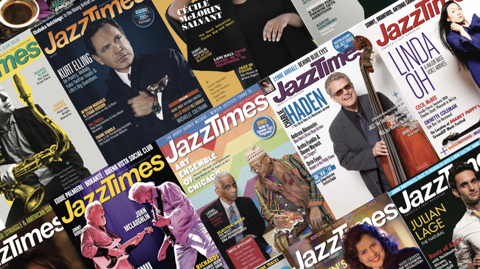 Professional judges of music competitions
Orchestra violinist
violinist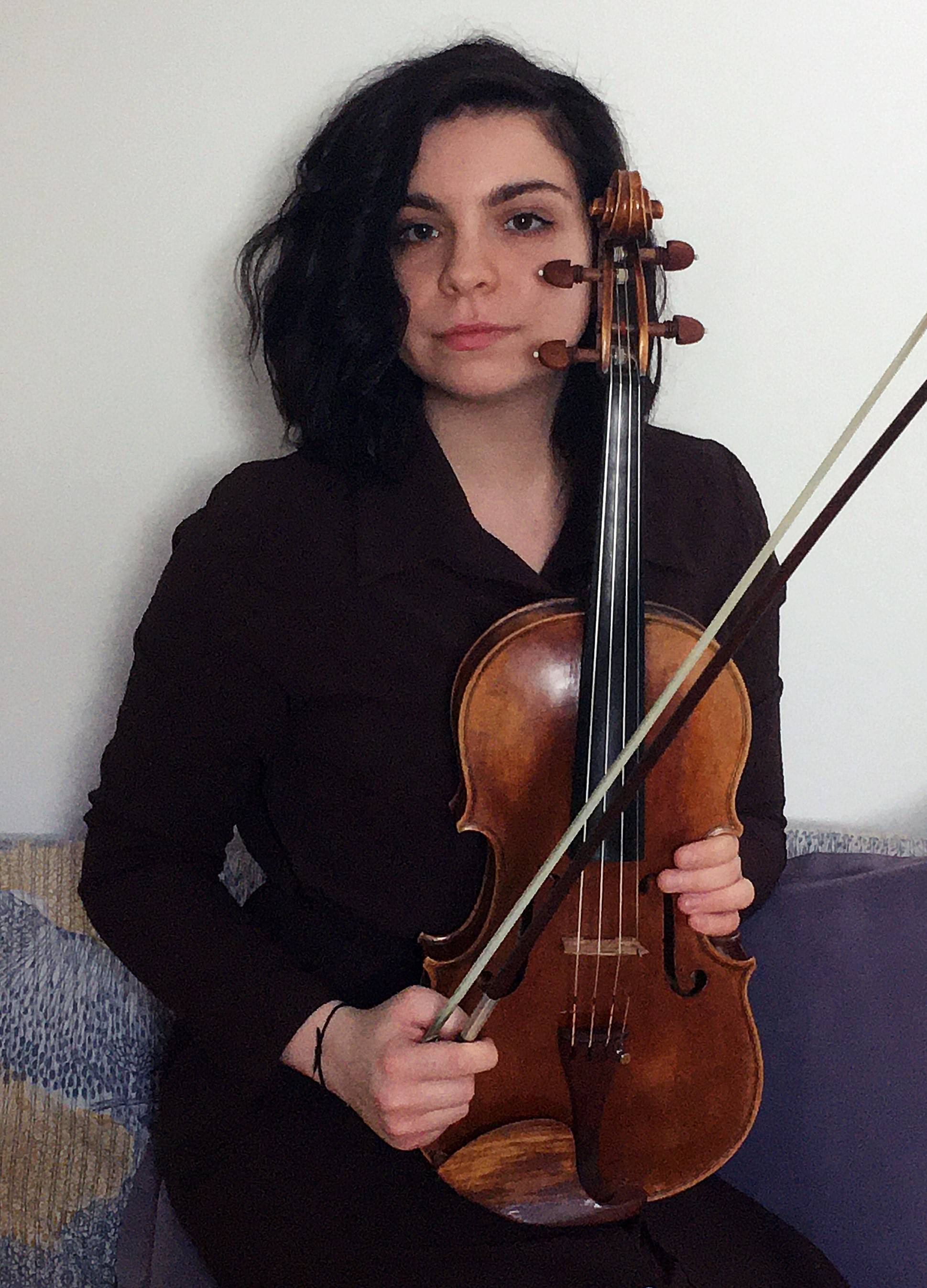 Zsófia Zsótér, a professional Violinist and Violin teacher for more than 6 years. Holding a Bachelor's Degree in classical instrumental music performer (viola) at Franz Liszt Academy of Music and a Master's Degree in Chamber Music at Giuseppe Tartini Conservatory of Music Italy, Zsófia has also been performing with various orchestras for many years, Ms. Zsótér now has extensive experience as an orchestral player. Ms. Zsótér has performed with Franz Liszt Academy Symphonic Orchestra, CEMAN Orchestra, VÍG Theatre Orchestra and Attila József Theatre Orchestra.
Professional judges of music competitions
Classical Pianist, Orchestra Composer
Classical Pianist, Orchestra Composer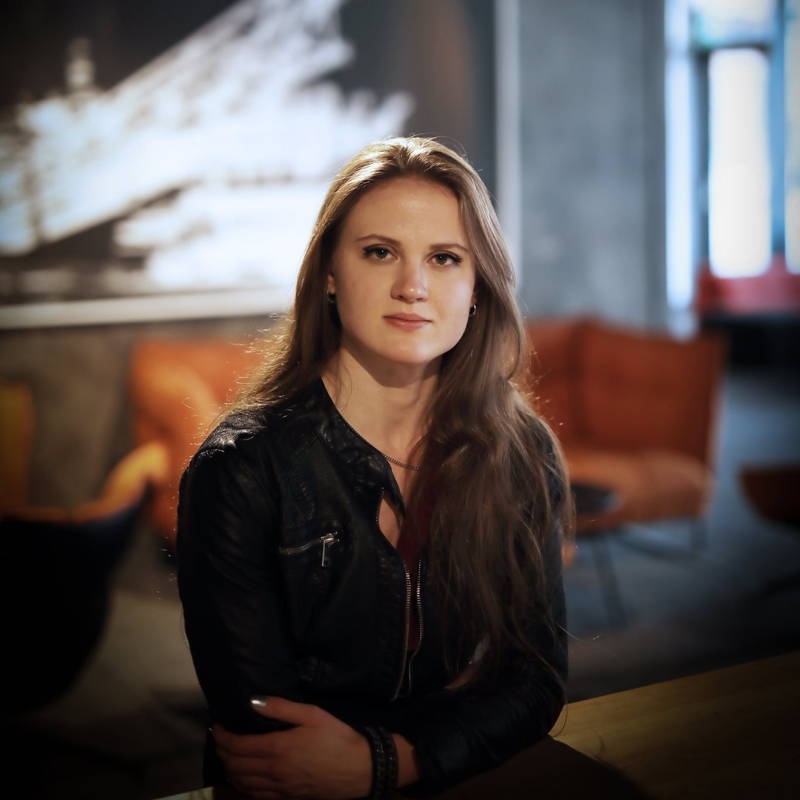 Ia Erlandsson is a composer and arranger with a background in classical piano, progressing into playing keyboard in metal bands both for recordings and live performances. She has several years of musical studies, including a bachelor's degree in musical composition from Örebro University in 2018 and a master's degree in musical composition at Malmö Academy of Music in 2020.
Through her music she strives to invite the listener to discover and appreciate new realms within contemporary art music.
This is done by composition with a foundation of melodic structures and traditional harmonic progressions, with incorporation of novel compositional techniques which aspire to constantly push the limits of the music. Her background as a keyboardist playing metal and rock has led to the use of drive, rhythms and energy to be a noticeable aspect and a clear fingerprint in her musical expression.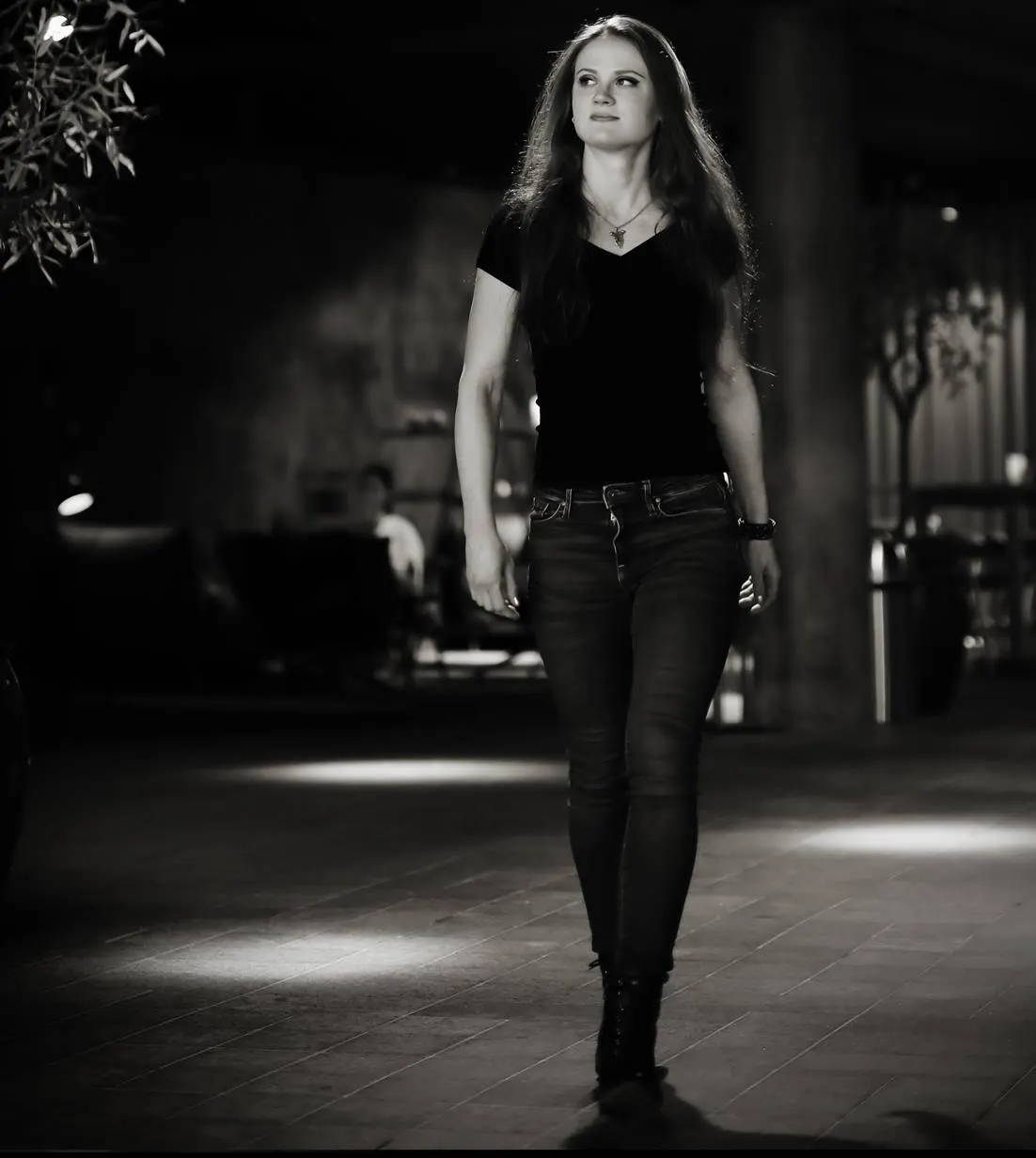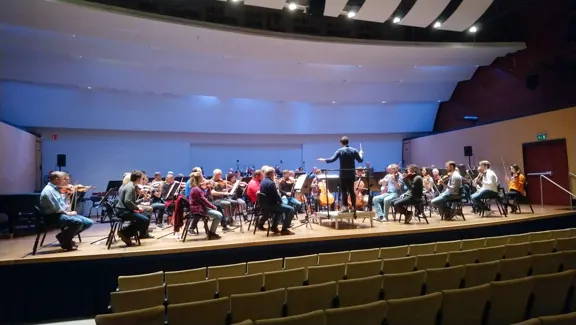 She has participated in creating music for film and theatre, along with composing music for orchestras, ensembles and musicians such as Helsingborg Symphony Orchestra, Norrköping Symphony Orchestra, string quartet Malvakvartetten, Academic Orchestra in Örebro, violinist Peter Sheppard Skærved, The Swedish Chamber Orchestra, and also Bergslagens Kammarsymfoniker since appointed to their "Composer of the Year 2017". Here's a few music pieces composed by Ms. Ia Erlandsson:
Professional Judge of Singing Competition
Miss Bao Zhongxin Lydia Pau
Composer, lyricist, female singer-songwriter
Singer-songwriter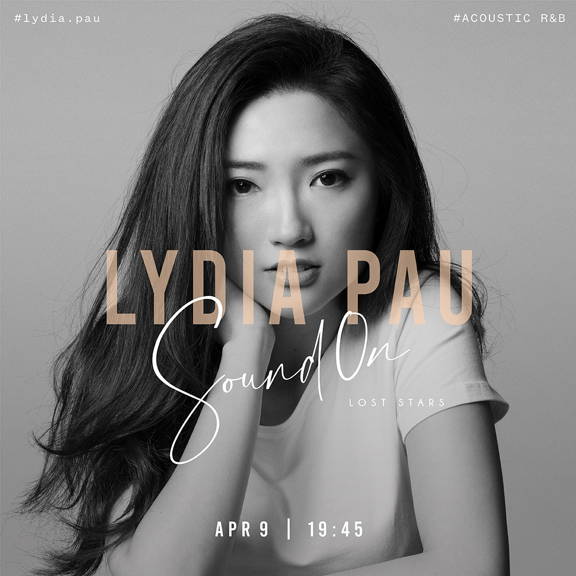 The voice that touches the soul — Bao Zhongxin Lydia
Lydia is an independent female singer and composer, with a natural emotional richness, likes to travel, chews on the details of life, and believes in herLife experience is turned into music, a language of communication without borders that can penetrate the soul and inner world of people.
Lydia is made byAt the age of 18, he began to compose, write lyrics and perform in public, and then went to the UK to study sound technology and digital music for further studiesPost-production.
Influenced by soul and jazz music, Lydia has created a distinctive personal style.
In 2019, she completed her first Listen Always performance in Hong Kong, Guangzhou and Taiwan. Tour.
Listen always means that you will encounter many difficulties in life and hear many voices of opposition, but you really want to findWhen you return to yourself, you must listen to your inner voice.This also tells Lydia's experience and aspirations on the road of music, tooA milestone for her to break through.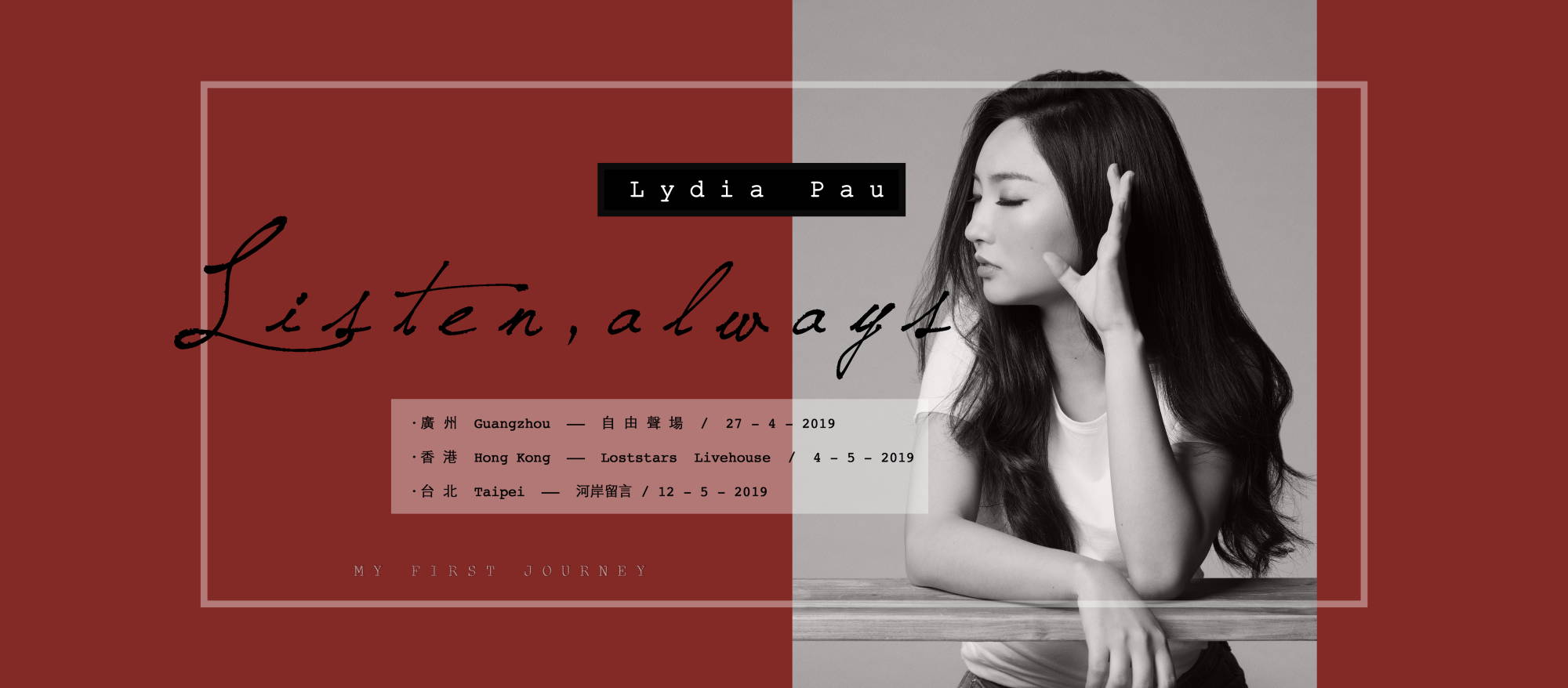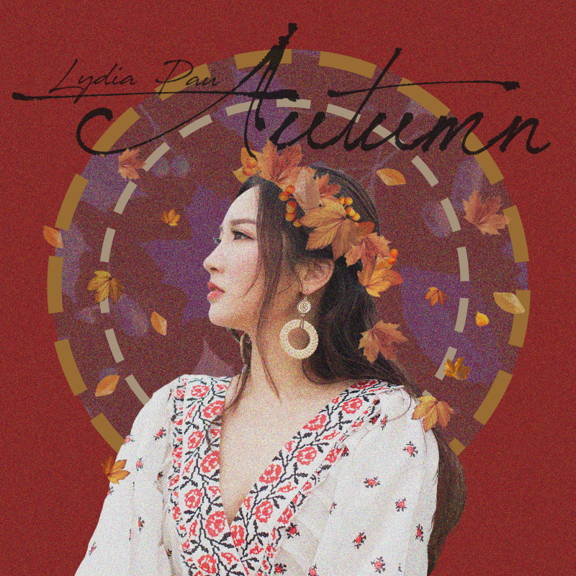 In addition, she performs regularly in many famous local live music venues such as Loststars livehouse, Cassiopeia restaurant, etc., In major events and music festivals, such as the clockenflap stage, you can see her trace, for the dream to continue to enrichRich her own music style, experience and pursuit belong to her calling.

Lydia's first original "Autumn" song is poetic and picturesque, with a touch of acoustic-folk and movie soundtrack, exuding greatNatural aura touches the soul.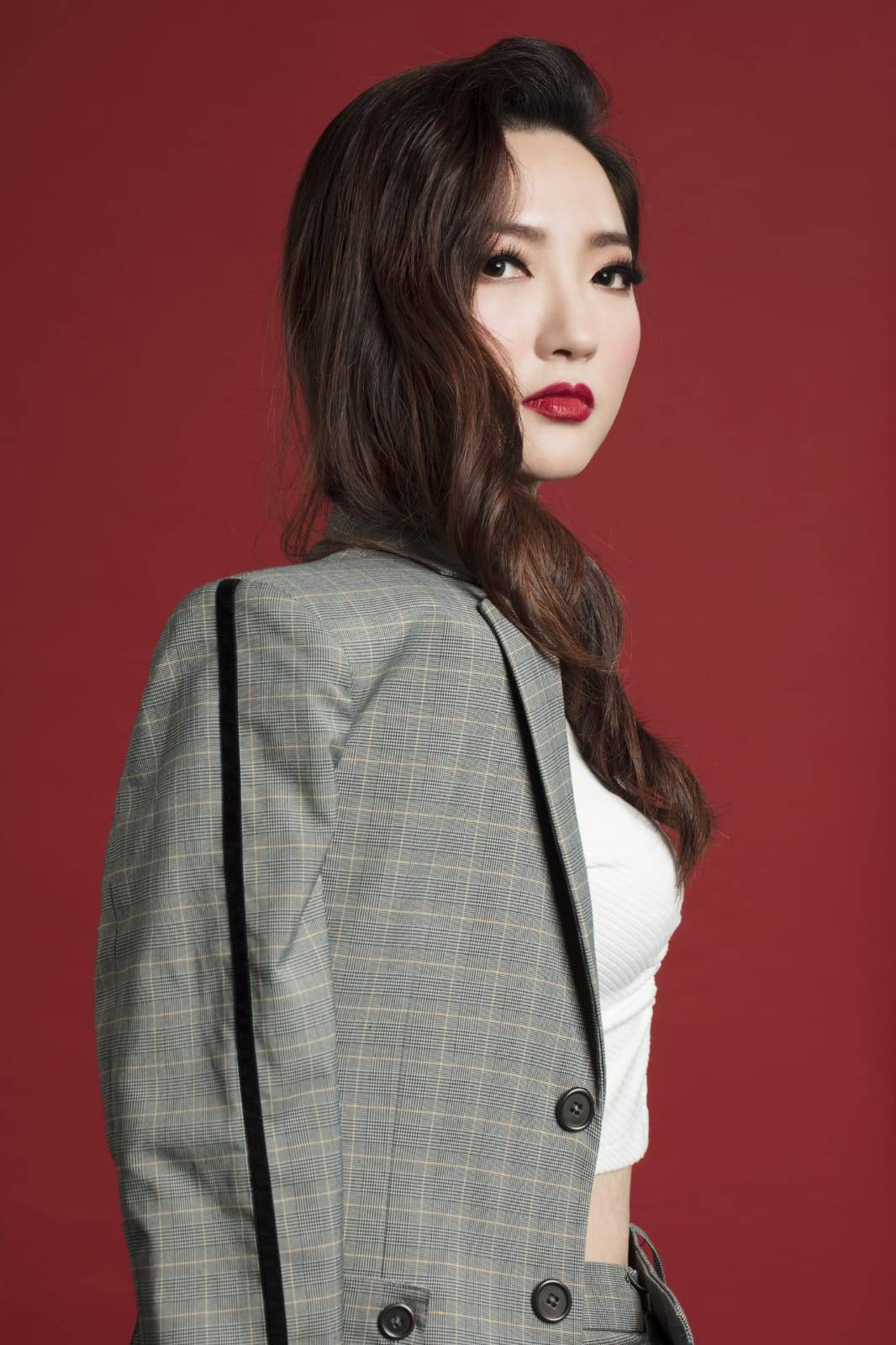 Professional judges of the recitation competition
Principal of Aspen Grove School, Canada
Canada | Aspen Grove School Principal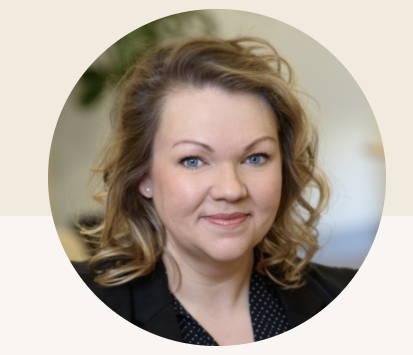 Over 15 years experience in Montessori Preschool Education
Over 10 years experience as a Mentor Teacher
Specialized diploma in Early Childhood Education, certificates in Toddler, Elementary and Learning Differences Education from Toronto Montessori Institute
Bachelor of Arts in Sociology from York University
Member of the Examination Panel at Toronto Montessori Institute
Frequent Guest Speaker at Toronto Montessori Institute
Professional judges of the recitation competition
Professional emcee, former news anchor, radio show host
Professional emcee, Former News anchor, Radio show Host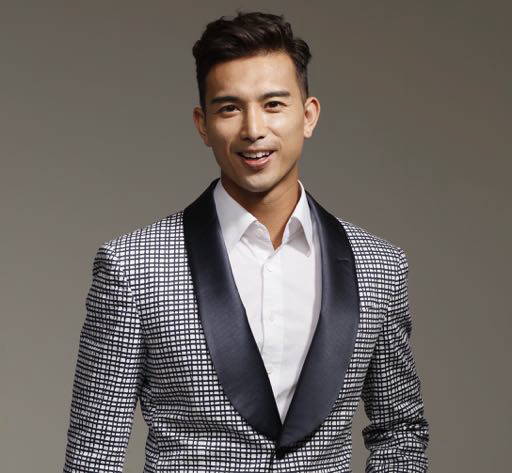 Mr. Wu Yunfu, professional emcee, former news anchor and radio host.He has hosted programs including Metro Radio "Five-Star Songs" <Entertainment Flagship Store> and Canadian Chinese Radio <XNUMX O'clock Impulse>.The emcee of the event included the Red Cross Little Red Star Award Scheme, the School Children's Physical Ability Development Summit, the Hong Kong Children's Football Festival, the Li Shengjie's signature press conference, the Pok Oi Hospital's fraternity charity walk fundraising event, and the construction industry's happy run for China.
Professional Jury of Art Competition
Founder of Fleur d'amour, product designer, art teacher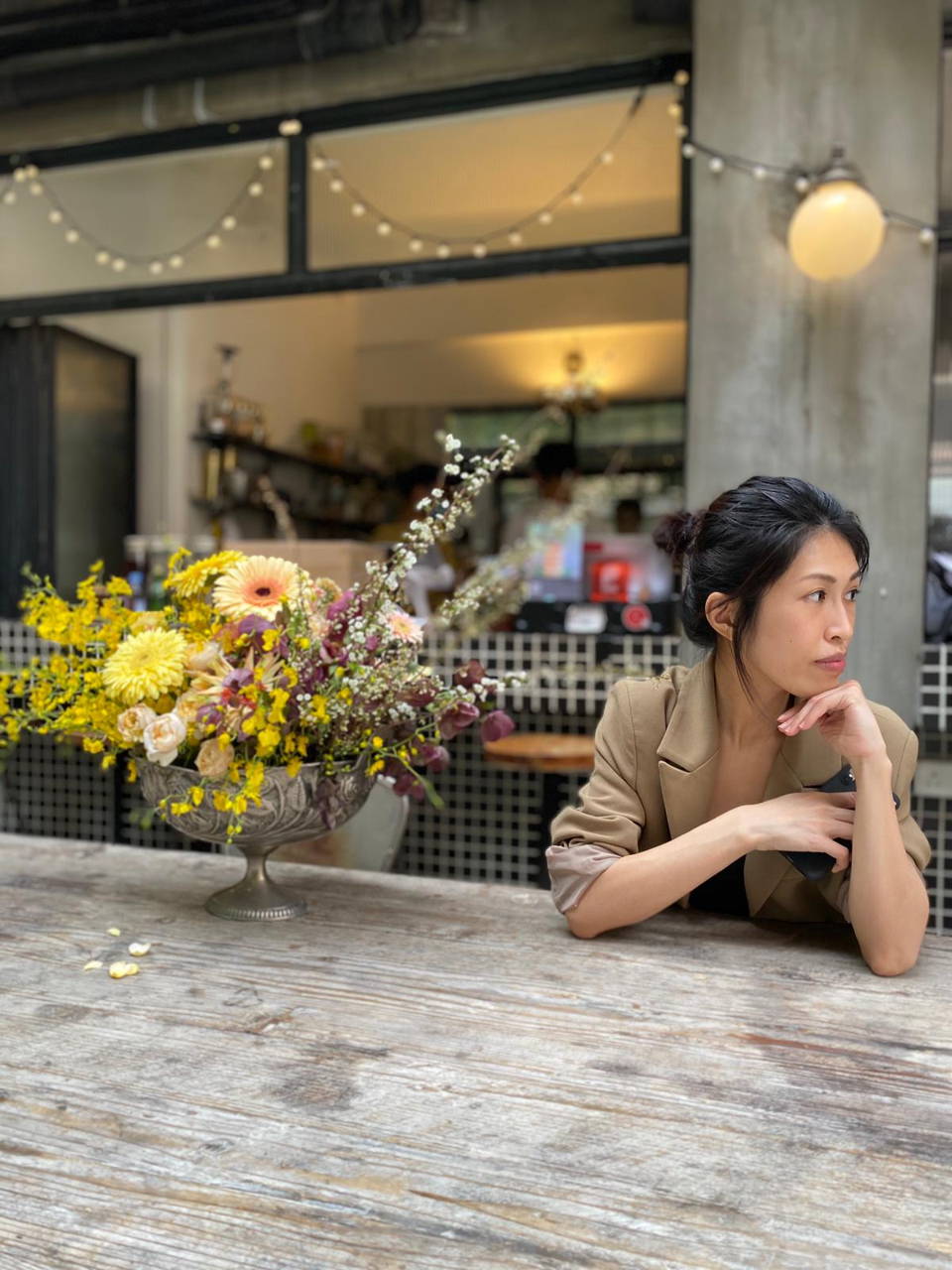 Ms. Soup Chow graduated from communication design, and has been fond of art and painting since childhood.He has more than 10 years of experience in the product design industry.With years of art experience, she has created her own unique style. Her works are refined and natural, with fresh colors.Founded Fleur d'amour in 2019, she did her best to cultivate young art, painting and flower arranging enthusiasts in an eclectic manner.
Professional Jury of Art Competition
Teacher of Japan Anime Art Academy
Japan Anime Art Academy Lecturer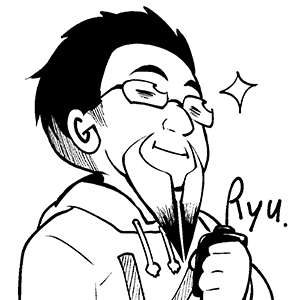 みなさんの作品は、日本のマンガ・アニメ業界でプロとして長年活躍してきたアニメアートアカデミーの講師陣の マナ、小松りゅう、さとる田中が審査します。我々の講師陣は少年ジャンプの賞の受賞者や『NARUTO-ナルト-疾風伝』などの大ヒットアニメを手がけたりもした実績のある講師陣です。
Manga author and illustrator.'Hello everyone, I'm Komatsu Ryu.As an introduction to me and my style of work, I think the most simple and important method for self-improvement when studying art is the feeling of love. When it comes to study, love is power.
If you want to get better, find an anime that love, and draw your favourite characters or scenes from that anime as much as you can. The passion you have for those characters will certainly show in your work, and it will give you the motivation and energy to continue working hard.'
Professional Jury of Art Competition
Teacher of Japan Anime Art Academy
Japan Anime Art Academy Lecturer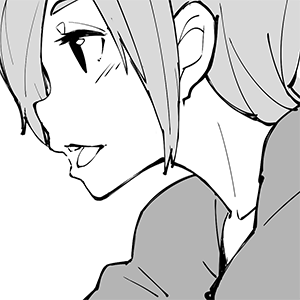 みなさんの作品は、日本のマンガ・アニメ業界でプロとして長年活躍してきたアニメアートアカデミーの講師陣の マナ、小松りゅう、さとる田中が審査します。我々の講師陣は少年ジャンプの賞の受賞者や『NARUTO-ナルト-疾風伝』などの大ヒットアニメを手がけたりもした実績のある講師陣です。
Former professional freelance animator, Satoru has worked on huge hit anime such as Naruto Shippuden and Heroman. His work has gained significant popularity online. He has achieved as the top ranked fan artist in his category on Japanese illustration site Pixiv, and taking the number spot on Nico Nico Douga with his Hatsune Miku PV.
Professional Jury of Art Competition
Teacher of Japan Anime Art Academy
Japan Anime Art Academy Lecturer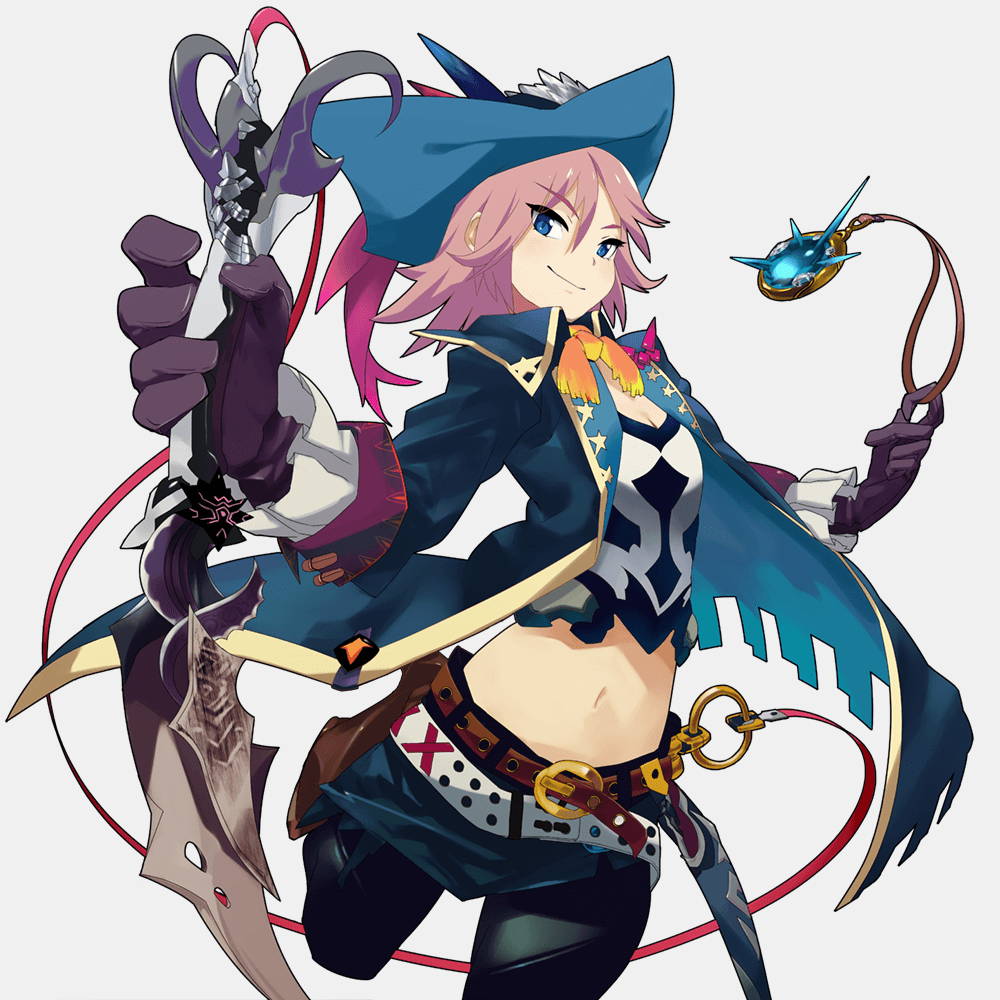 みなさんの作品は、日本のマンガ・アニメ業界でプロとして長年活躍してきたアニメアートアカデミーの講師陣の マナ、小松りゅう、さとる田中が審査します。我々の講師陣は少年ジャンプの賞の受賞者や『NARUTO-ナルト-疾風伝』などの大ヒットアニメを手がけたりもした実績のある講師陣です。
Toshina is an illustrator working in Tokyo. As a teenager, Toshina received an official manga award from Shounen Jump, and since then has been working as a professional manga-ka and illustrator, gathering a huge following on the Japanese illustrator site Pixiv, and draw ing crowds of fans to his exhibitions.
Professional Jury of Art Competition
Teacher of Japan Anime Art Academy
Japan Anime Art Academy Lecturer

みなさんの作品は、日本のマンガ・アニメ業界でプロとして長年活躍してきたアニメアートアカデミーの講師陣の マナ、小松りゅう、さとる田中が審査します。我々の講師陣は少年ジャンプの賞の受賞者や『NARUTO-ナルト-疾風伝』などの大ヒットアニメを手がけたりもした実績のある講師陣です。
Working as an illustrator since her teens, Mana has had experience working on the production of many popular games. Her work has been included in Square Enix's magazine, and she has received a prize from Mag Garden.
GASCA competition: The judges will make a comprehensive score based on the contestants' performance skills, style, musicality, and stage appeal. 🌟I hope that all children and young people will show their talents and increase their self-confidence through various types of competitions.
✔️ CLICK on the announcement day of the winners list to download the electronic certificates and papers instantly
✔️Win trophies, medals and certificates
✔️Let children use their talents and enhance their self-confidence
Participate in other exciting competitions now: