Designed specifically for contestants gearing up for upcoming music competitions!
A 1-on-1 or small group 30 minutes high intensive training session with our GASCA music competition jury member. It is designed specifically for contestants gearing up for upcoming music competitions.
Mental Preparation and Stress Management

Mock Competitions and Feedback
Participants will play part of your performance in front of your Masterclass Coach and their peers in simulated competition settings at the competition venue. This helps contestants to gain confidence and establish a stage presence. You will receive constructive feedback, helping you pinpoint are as for improvement and Fully prepare yourself for the demands and challenges of your upcoming music competitions.
WHERE WILL IT TAKE PLACE?
21st December 2023 10:00-20:00

Studios Pass (with Grand Piano)
JPY ¥16,000/ HKD$880/ SGD$150/ USD115 per session each person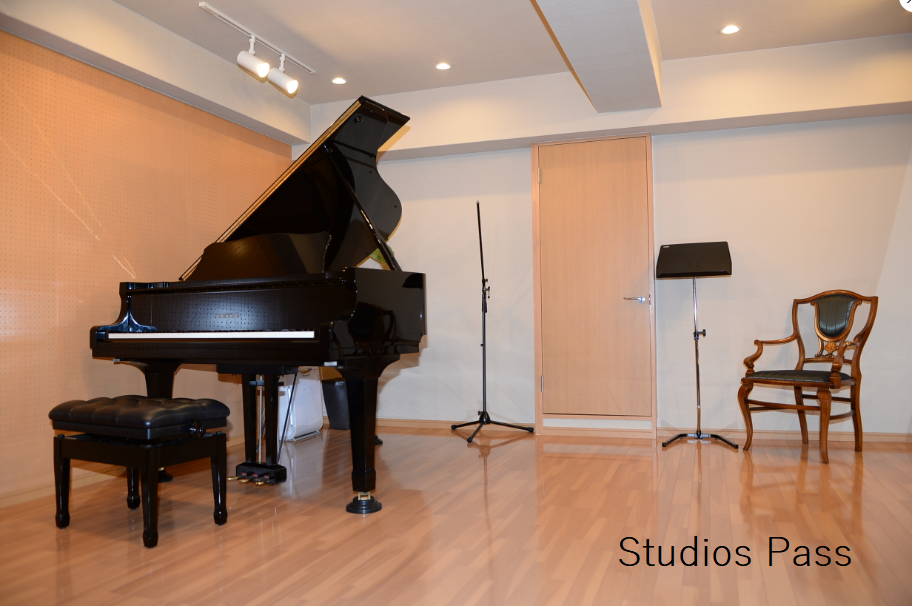 WHEN IS THE TRAINING SESSION?
21st December 2023
To ensure each student get the best learning experience, we will try our best to group the similar level young musicians together, therefore we will assign specific timeslot to you on or before 8 December 2023 by email *
Group Class: Each session has 2-3 students ,
To provide the best learning experience, each group will not have more than 3 students.
Solo 1-On-1 Class: Each session has only 1 student
Who can sign up for the class?
Anyone who are preparing for Music Competition can enroll into the GASCA Masterclass.
My kids did not join the GASCA Music Competition, Can she/he join the training session?
Yes, anyone with music background can enroll into the training session
What if my child doesn't have previous experience in music? Can they still join a masterclass?
This is a highly intensive training session designed specifcally for young musicians who is preparing for music competition, unfortunately someone with no music background cannot enroll into the session.
How can I sign up for a music masterclass?
Click "APPLY NOW" , select the location and pay for the enrollment fee, you will receive a confirmation email from [email protected]
Can I choose the timeslot?
To ensure each student get the best learning experience, we will try our best to group the similar level young musicians together, therefore we will assign specific timeslot to you on or before 8 December 2023.
What is the duration of the masterclass?
Each session is 30 minutes
Can I sign up for more than 1 session?
We have very limited slot available, therefore each student can only enroll into 1 session each day
Can I cancel my booking? What is the refund policy?
No changing or canceling booking is allowed. Once payment is confirmed, the enrollment fee cannot be refunded.
Do I need to prepare anything before attending a music masterclass?
Prepare specific pieces or repertoire to perform during the masterclass sessions. Each student get to play part of their performance to receive constructive feedback from their coach
Will my child receive a certificate or recognition after completing a music masterclass?
Yes, each participant will receive an e-certificate after completing the training session. The E-certificate will be sent to the participant 2 weeks after the class via email. Printed certificate is also available at extra cost and shipping fee.
Is it possible for parents to observe the masterclass sessions?
No, parents are not allowed to observe the session
What is the student-to-teacher ratio in a music masterclass?
Group Class: Each session has 2-3 students ,
To provide the best learning experience, each group will not have more than 3 students.
Solo 1-On-1 Class: Each session has only 1 student
What if I'm late to class?
Please arrive the selected location 10 minutes before class start, late comer will not be allowed to join the class after it started.
Are these Masterclass coach same as the judges on the competition date?
Yes, all GASCA Masterclass are lead by GASCA Jury Member. Please note that each group session will be lead by one coach, and the coach will be one of the judges on the competition date.
What language will the Masterclass conduct in?
All sessions will be conduct in English, No translator will be provided. If the participants cannot understand English at all, we do not recommend the contestants taking the session.
Meet Your MASTERCLASS Coach

Learn from a highly skilled professional musician who has achieved success in the music industry.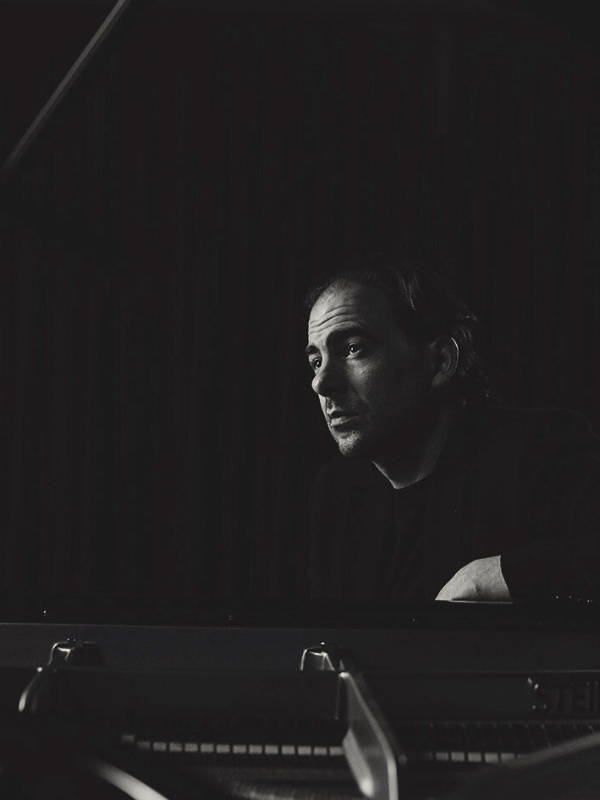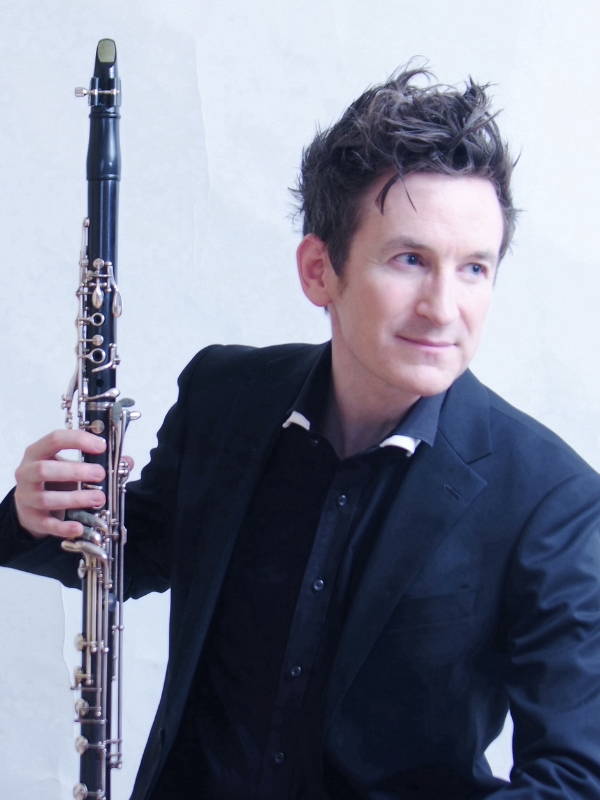 Orchestral soloist, clarinetist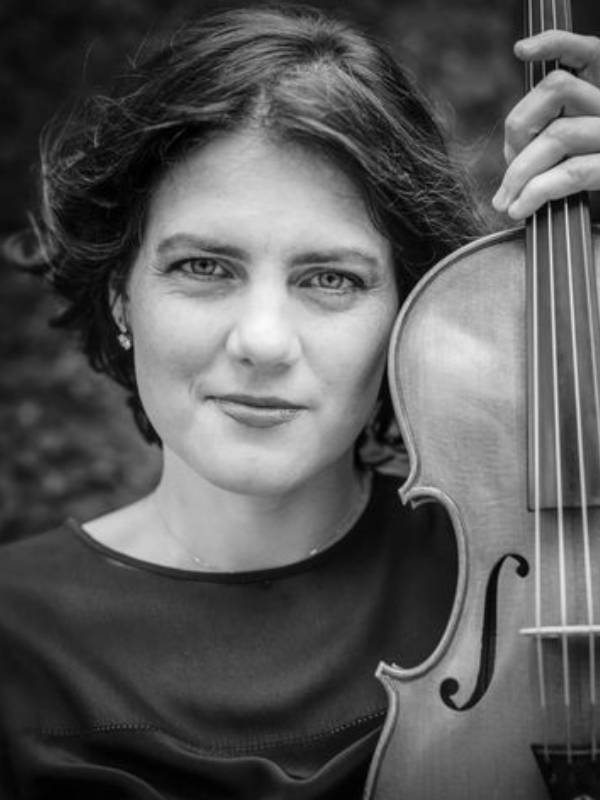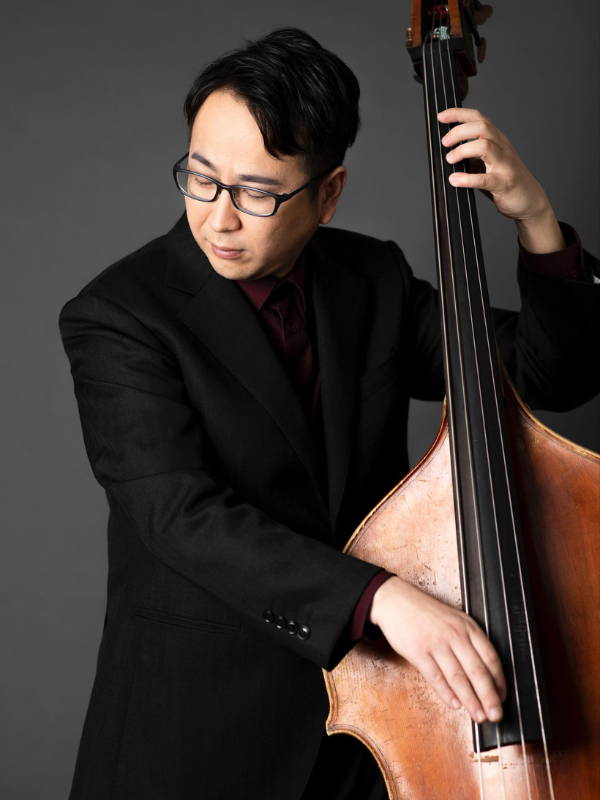 Fully prepare yourself for the demands and challenges of music competitions. Gain the skills, knowledge, and mindset required to showcase your talent at its peak and make a lasting impact on the judges for the competition!
pianist
Pianist Marco Fatichenti is an internationally acclaimed performer and recording artist who has appeared in some of the most prestigious venues across Europe and the United States. At the same time, he continues to be a much sought after pedagogue for his kind, consider and dyn amic approach to teaching.
He has received a Doctorate from King's College London for his research on early-twentieth-century performance practices, with a particular interest in the aesthetic shifts taking place in Spain during the Civil War.
Described by Hilary Finch in The Times as 'none other than Chopin incarnate', he was hailed by the International Record Review for offering 'a different and refreshing slant on Brahms from a vantage point south of the Alps', and praised by International Piano for 'marrying Romantic turbulence with Classical order'.
His performances include broadcasts by the Spanish RTVE, Irish RTE, Polskie Radio, and several BBC appearances.
Among his recent highlights are performances at London's Wigmore Hall and Queen Elizabeth Hall, Birmingham's Symphony Hall, Dublin's Concert Hall, Madrid's Auditorio Nacional, Barcelona's Auditori, and Valencia's iconic Palau de la Musica. Also invited by the Italian Minister for Foreign Affairs to perform at the International EXPO in Zaragoza, Spain.
Marco's critically acclaimed solo albums include music by Brahms, Stravinsky, Debussy, and Chopin.
Active both as recitalist and chamber musician, Marco is also an educator who is committed to promoting music and its social value among diverse audiences.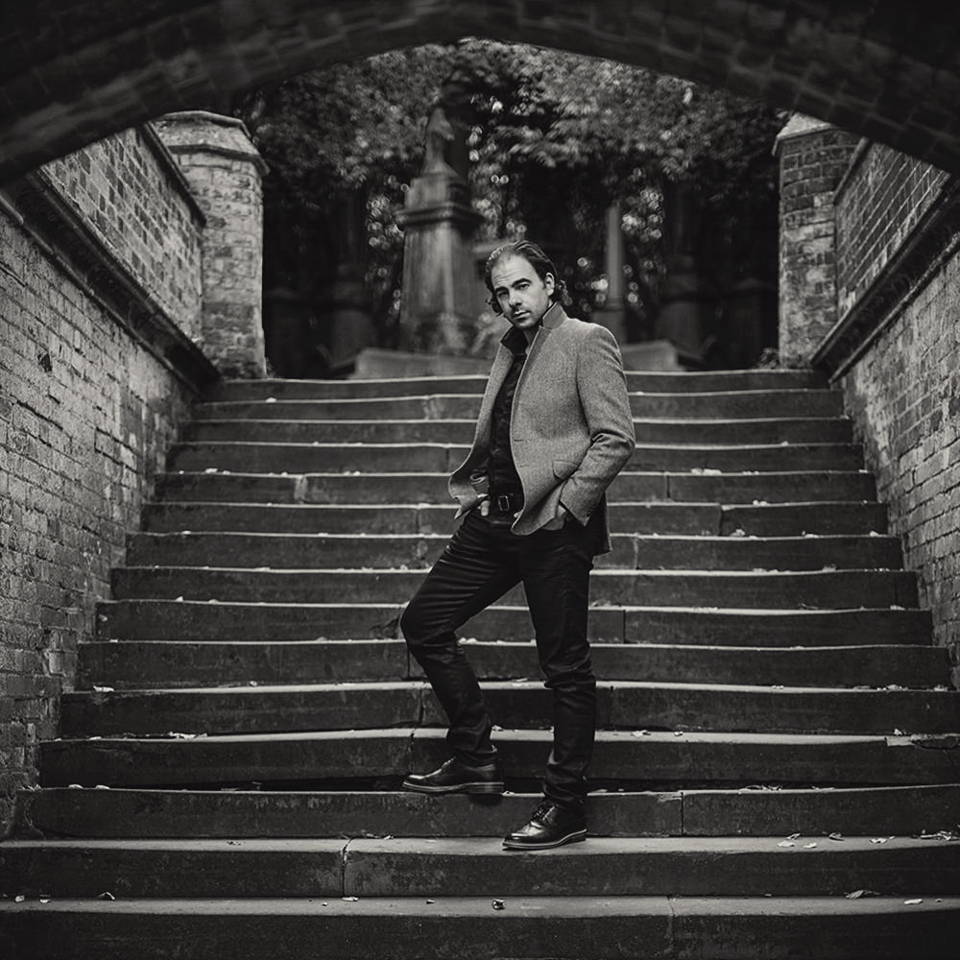 Jazz bassist, composer
Born and raised in Kaoshima, Japan, Yujiro Yoshimine is a prodigious talent who discovered his passion for the electric bass at the tender age of 14. With a deep commitment and unwavering dedication to his craft, he quickly propelled himself into the local music scene, becoming an disposable asset to rock and funk bands in his city. Even during his high school years, Yujiro showcased his remarkable skills through captivating performances with these bands.
Eager to expand his musical horizons, Yujiro enrolled in Yamaha Popular Music School from 1998 to 2001, where he fervently delved into the realms of music theory, piano, and his beloved electric bass, acquiring a profound understanding that would shape his m usical journey.
In pursuit of greater knowledge and growth, Yujiro embarked on a transformative journey in 2003, as he set foot in Texas to pursue a Bachelor's degree in Jazz Studies at the world-renowned University of North Texas (UNT). Under the esteemed guidance of Professor Lynn Seaton, Yujiro's talent flourished as he seamlessly integrated into various big bands and small groups, displaying his virtuosity to the world. Simultaneously, he seized every opportunity to make his mark in the vibrant Dallas-Fort Worth jazz scene, mesmerizing audiences at prestigious venues like Sanbuca Jazz Cafe, Scat Jazz Lounge, House of Blues Dallas, and Brooklyn Jazz Cafe. Notably, his rhythmic magic also graced the stages of the Denton Art and Jazz Festival.
Yujiro's extraordinary abilities granted him a coveted role as the host bass player at the renowned Sandaga Market Jam Session for over a year. This transformative experience brought him face-to-face with jazz legends, including the likes of Bernard Wright (Miles Davis B and, Marcus Miller), Bobby Sparks (Marcus Miller), and Shelley Carroll (Duke Ellington Orchestra, Tony Bennett), gifting him invaluable collaborations and memories that enriched his already illustrated journey.
Completing his undergraduate program at the University of North Texas during the summer of 2009, Yujiro eagerly embarked on a new chapter in his life. Drawn to the allure of New York City, he quickly relocated to the heart of the bustling music scene to nurse his passion further. Since then, he has emerged as a distinctive force, leaving audiences mesmerized at eminent jazz venues such as Puppets Jazz Bar, Shrine, and Vox Pop.
With an indomitable spirit and unmatched talent, Yujiro Yoshimine has become a beacon of excellence in the realm of bass playing, showcasing his mastery on both national and international stages. As a revered member of the jury for this esteemed international music competition , his profound expertise and discerning ear will undoubtedly guide and inspire the participants towards reaching new heights and achieving musical greatness.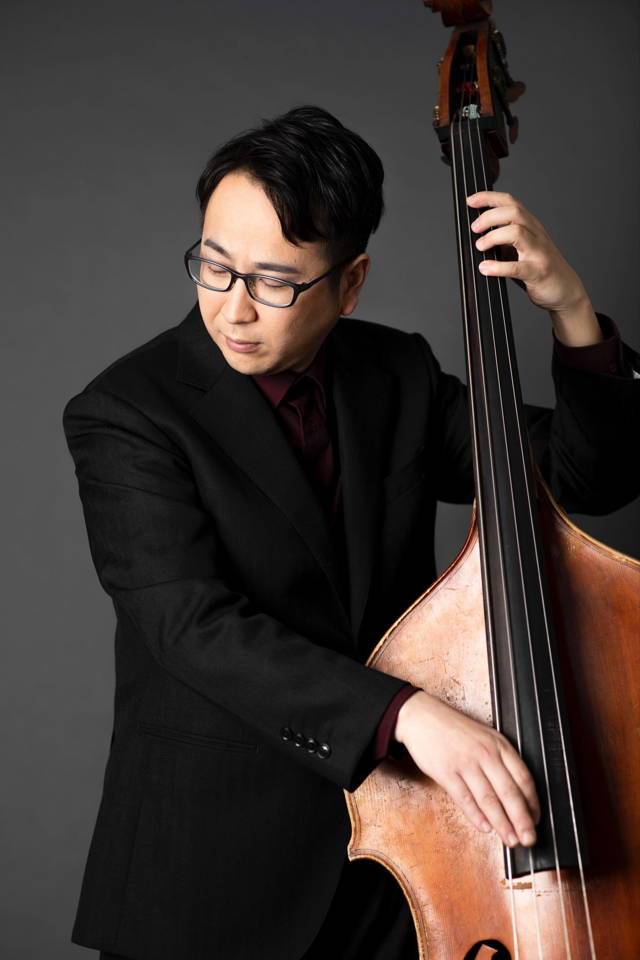 Awarded winning Clarinetist
Timothy Carter has performed throughout America, Europe, and Asia as an orchestral, chamber, and solo clarinet player. In addition to classical music, he has also explored playing pop, jazz, and gypsy-rock fusion on an amplified clarinet.
He received his Bachelor of Music degree from The Juilliard School, and his Master of the Arts degree from The Juilliard School & City University of New York. Previously, he was Principal Clarinetist of the Nagoya Philharmonic Orchestra, and has also collaborated as an orchestral cl arinetists with The New Japan Philharmonic Orchestra, The Tokyo Symphony, The Kioi Chamber Orchestra, and The Vienna Philharmonic (Toyota Master Players).
As a solo clarinetist, he was awarded top prizes at numerous international music competitions, including an unanimous 1st prize at Japan Clarinet Association's Clarinet Competition. First album, "Clarinet Reinventions," was released on the Fontec label in 2016. He has given masterclasses at many universities throughout China and Japan and is on the faculty of JF Oberlin University, Phoenix House International School, and The British School in Tokyo.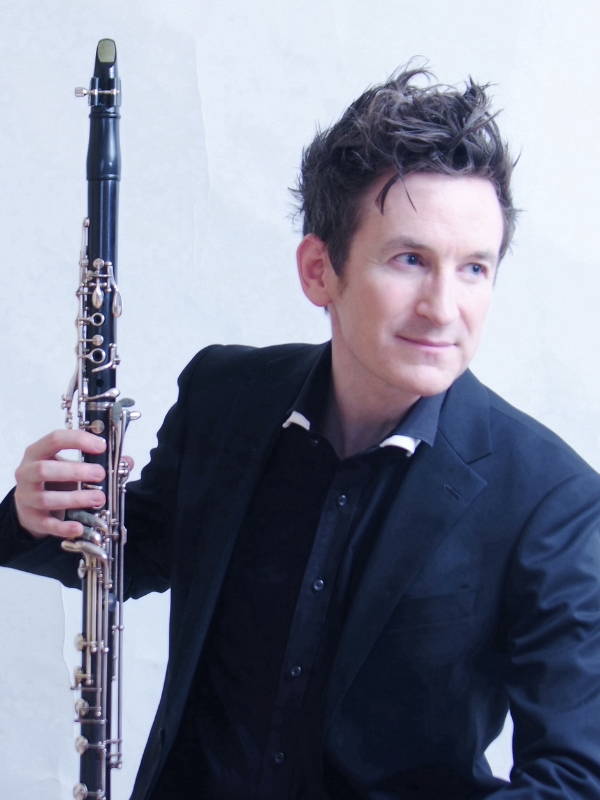 Violinist
Christina Knudson is an American violinist from Los Angeles, California, currently based in Kawasaki, Japan. She currently performs and tours throughout Japan with Tokyo-based IlluminArt Philharmonic Orchestra, and maintains her First Violin position with the California S symphony, where she often appears as Assistant Concertmaster. Additionally, Ms. Knudson has performed widely across the San Francisco Bay Area with Berkeley Symphony, Marin Symphony, Merced Symphony, Modesto Symphony, Monterey Symphony, Sacramento Symphony and Symphony Silicon Valley among others. She has participated in the National Repertory Orchestra in Colorado, the National Orchestral Institute in Maryland, and the Hot Springs Festival in Arkansas. During her stay in Hot Springs, Ms. Knudson appeared as a soloist with the Hot Springs Festival Orchestra for a masterclass with Janet Sung. Aside from her classical work , she has recorded with Indie Rock Bands such as The Family Crest and Elevate Ensemble and has performed with artists Zoe Keating, Third Eye Blind, Pink Martini, Yuki Koyanagi and Fuji Fumiya.
Ms. Knudson is a passionate educator and has taught violin for over 15 years. During the time she lived in the San Francisco Bay Area, she led the Napa Valley Youth Symphony's Sinfonia String Ensemble, and developed a new program aimed at bridging younger students into the full orchestra program. Ms. Knudson is a registered Suzuki Violin Teacher and currently maintains a private violin studio from her home in Japan.
Ms. Knudson received her Bachelor of Music in Violin Performance from California State University, Long Beach as a full scholarship student, where she graduated magna cum laude. She completed her Master of Music from the San Francisco Conservatory of Music, and completed the Professional Stud ies Diploma program the following year as a scholarship student of Bettina Mussumeli. She previously studied with Phillip Levy, Bing Wang, Mateja Marinkovic, Chen Zhao, Kota Nagahara and Catherine Van Hoesen.
In 2022, Ms. Knudson began a recital series in Yokohama, with the goal of programming more female composers. She is currently researching and developing her next recital program, which intends to examine intersectionality between Japanese and American contributions to Western classical music.